The
secure platform

every lending, real
estate, and legal CTO wants

Your company is going digital. However, before the digital transformation can commence, ensuring the tool you select is secure is priority number one. And with good reason, secure communication channels are critical to the continued success of your business and customer base.

Whether a legal document, video, or simple meeting invitation, Stavvy takes security seriously too. With multiple ways to communicate, like chat and video, we rely on dependable security protocols to protect your customers and please your CTO so that you can shift your focus to the next big project.

From knowledge-based authentication to ID verification, multi-factor authentication, and tamper-proof documents, you can trust Stavvy with your digital assets.
Communicate confidently in one place
The Stavvy platform allows you to message everyone from homebuyers to title agents, lawyers, and team members in one, secure location ensuring transparency, efficiency, and collaboration.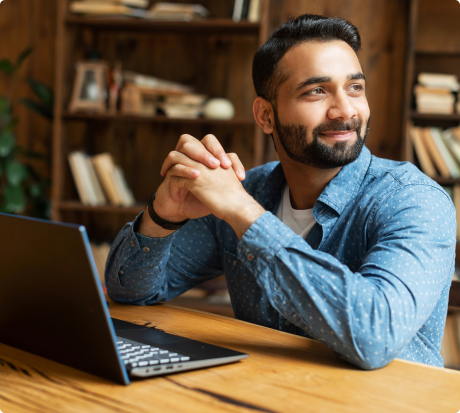 Identity thieves, beware
Stavvy requires two forms of identity authentication for all video meeting attendees (unless you state otherwise). Our ID validation and knowledge-based security questions ensure everyone in the online meeting room is who they say they are.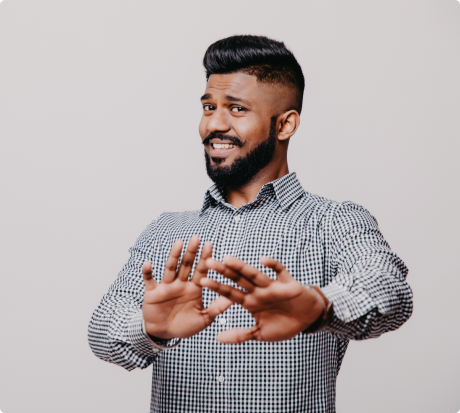 Tidy up your server storage
Save storage space on your company's servers. Stavvy stores every digital doc, data point, and video file on our secure servers.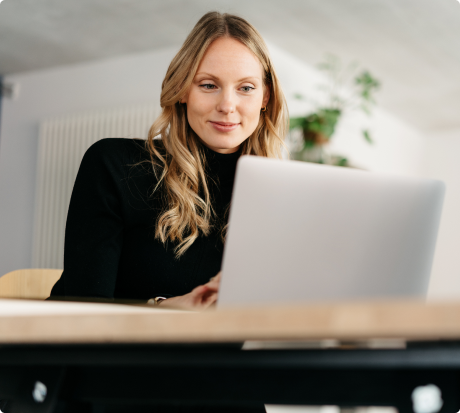 Signed and tamper-sealed
Performing a digital closing? The Stavvy platform ensures that every post-closing document is tamper-sealed to preserve its authenticity and integrity. End-users can also access a detailed audit trail to review all steps in the process.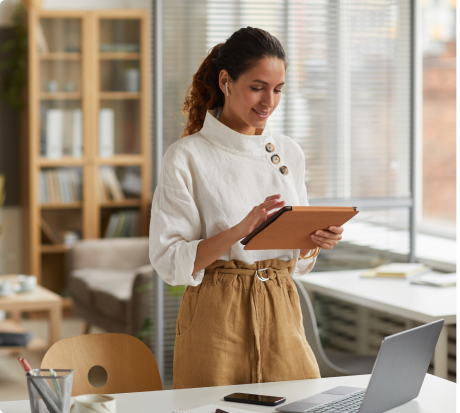 Secure communication is perfect for:

Loan Originators

Title & Settlement Agents

Loan Servicers

Foreclosure
Attorneys

Estate Planning and Probate Attorneys

Mortgage Loan Originators

Title & Settlement Agents

Loss Mitigation Servicers

Foreclosure
Attorneys

Probate & Estate Planning Attorneys
Security you can count on
SOC 2 compliant
We work with an independent auditor to maintain a SOC 2 Type 2 report, which objectively attests that we prioritize security and implement continuous security monitoring to safeguard our customer's data
A MISMO® certified solution
Communicate with confidence. Our software complies with MISMO® RON standards and best practices
Secure meeting invitations
All signers receive a secure link and must perform multi-factor authorization to enter the meeting
Two forms of identity authentication
Want assurance on the identity of your meeting attendees? Perform ID validation or knowledge-based security questions right in the platform
Notary identity verification
When electronic notarization is performed in Stavvy, every state-commissioned online notary seal is backed by a secure cryptographic certificate
Certified post-closing documents
Post-closing documents are tamper-sealed to preserve their integrity, and the accompanying audit trail provides related details
Holistic encryption
We provide encryption while data is moving through the platform and when data is stored on our servers
SOC 2 compliant
We work with an independent auditor to maintain a SOC 2 Type 2 report, which objectively certifies our controls to ensure the continuous security of our customers' data
A MISMO® certified solution
Conduct RON with confidence. Our software complies with MISMO® RON standards and best practices
Secure meeting invitations
All signers receive a secure link and must perform multi-factor authorization to enter the meeting
Two forms of identity authentication
Want assurance on the identity of your meeting attendees? Perform ID validation or knowledge-based security questions right in the platform
Certified post-closing documents
When electronic notarization is performed in Stavvy, every state-commissioned online notary seal is backed by a secure cryptographic certificate
Certified post-closing documents
Post-closing documents are tamper-sealed to preserve their integrity, and the accompanying audit trail provides related details
Holistic encryption
We provide state-of-the-art encryption while data is moving through the platform and when data is stored on our servers