ESIGN PLATFORM
Save time and improve security with eSign
Collect client signatures from anywhere with eSign. Scale your business and outpace the competition with improved turn times and enhanced security.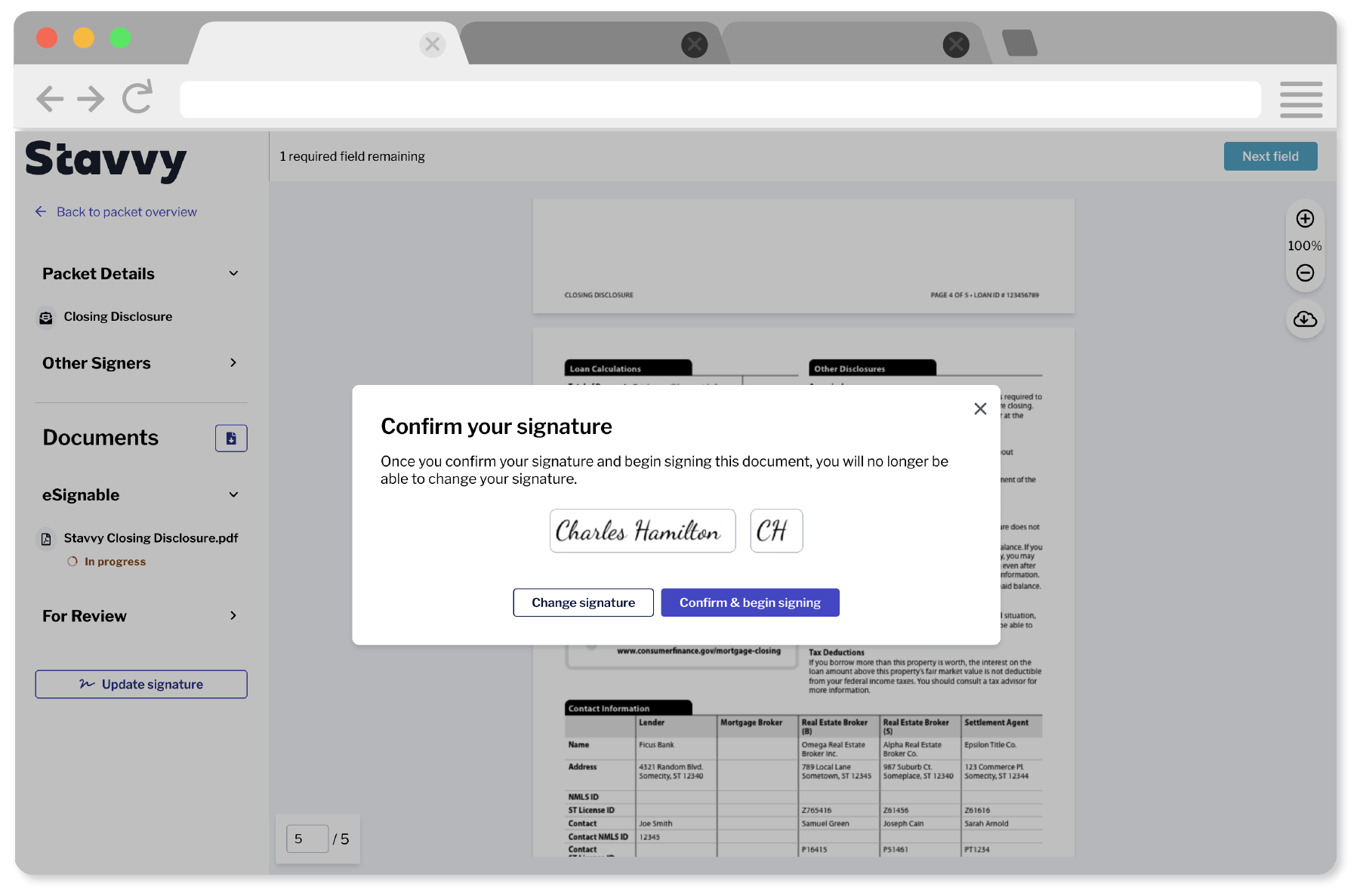 A digital signing experience in a click
Collect time-sensitive signatures quickly and securely in a user-friendly platform. Stavvy removes the obstacles of wet signatures, improving turnaround time and efficiency. Serve more customers and offer a rave-worthy digital signing experience.
Say goodbye to the paper chase
Use eSign to get essential real estate documents signed, sent, and delivered in real time from anywhere in the world.
Delight your customers with digital options
Win loyal customers by offering eSign in a user-friendly platform. It's too easy not to use.
Stand out among your competitors
eSign is an easy way to scale your business and stay ahead of the competition. Meet customers where they are while reducing processing time.
Improve efficiency and security instantly
Lengthy turnaround times and security concerns are a thing of the past with eSign. Track who signed what and when to further streamline your real estate operation.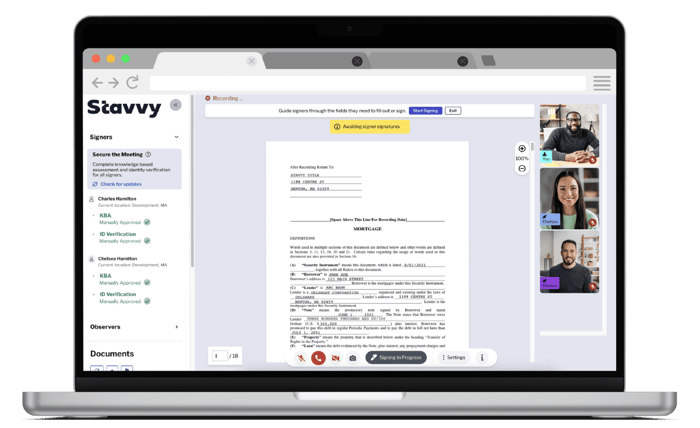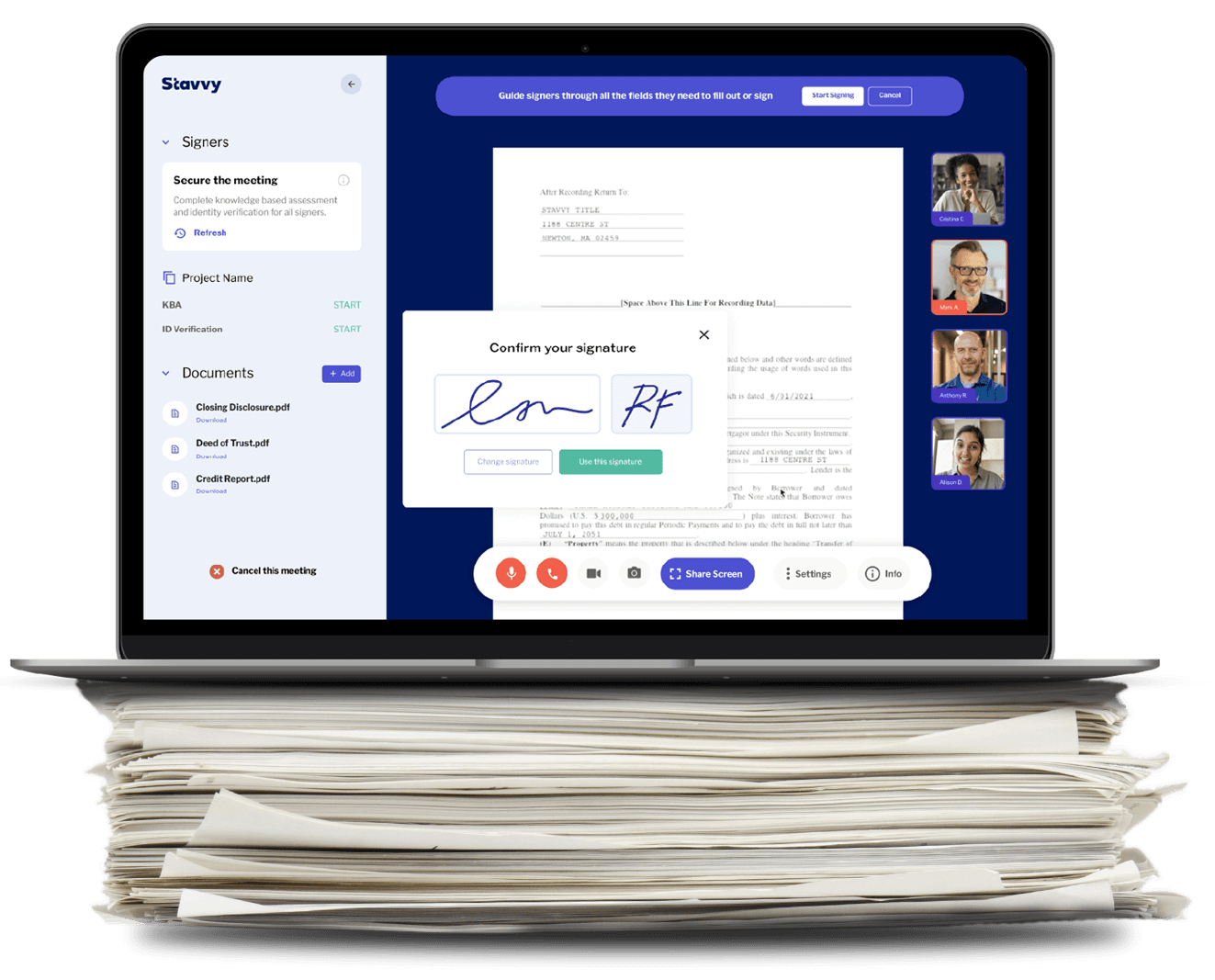 COMPLIANCE MATTERS
A paper trail…minus the paper
Obtain signer eSign consent
Track who signed what and when
Safe, secure, encrypted platform
Certified executed documents
SIMPLE SIGNING EXPERIENCE
Seamlessly add eSign to your workflow
Upload documents for eSignature
Add signer information
Automate annotations with templates or manual entry
Send to signer with branded email invitation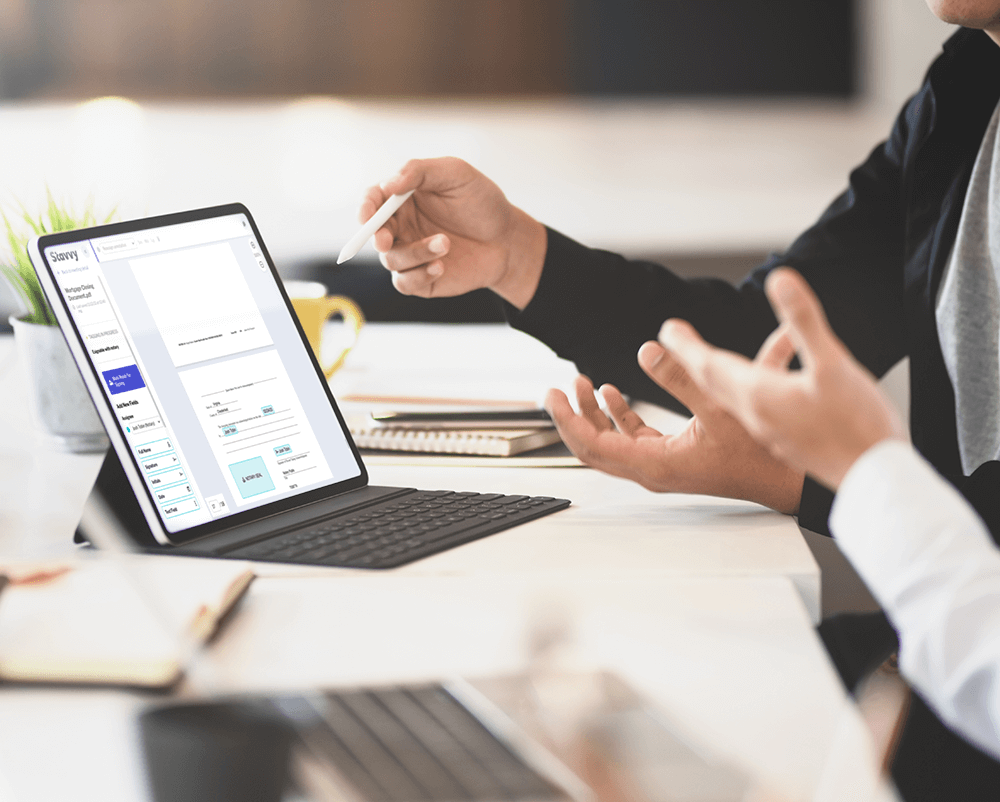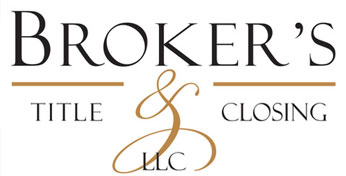 MISMO® certified solution
The Stavvy platform meets MISMO RON standards and best practices, so you can eSign with confidence.

SOC2 Compliant
Stavvy maintains a SOC 2 Type 2 audit report to demonstrate our commitment to protecting the confidentiality, integrity, and availability of customer data.
Better your business with eSign