REMOTE ONLINE NOTARIZATION
Grow your business and attract more customers with RON
RON from Stavvy helps you increase operational efficiency and transactional security, while seamlessly collaborating with customers and real estate partners.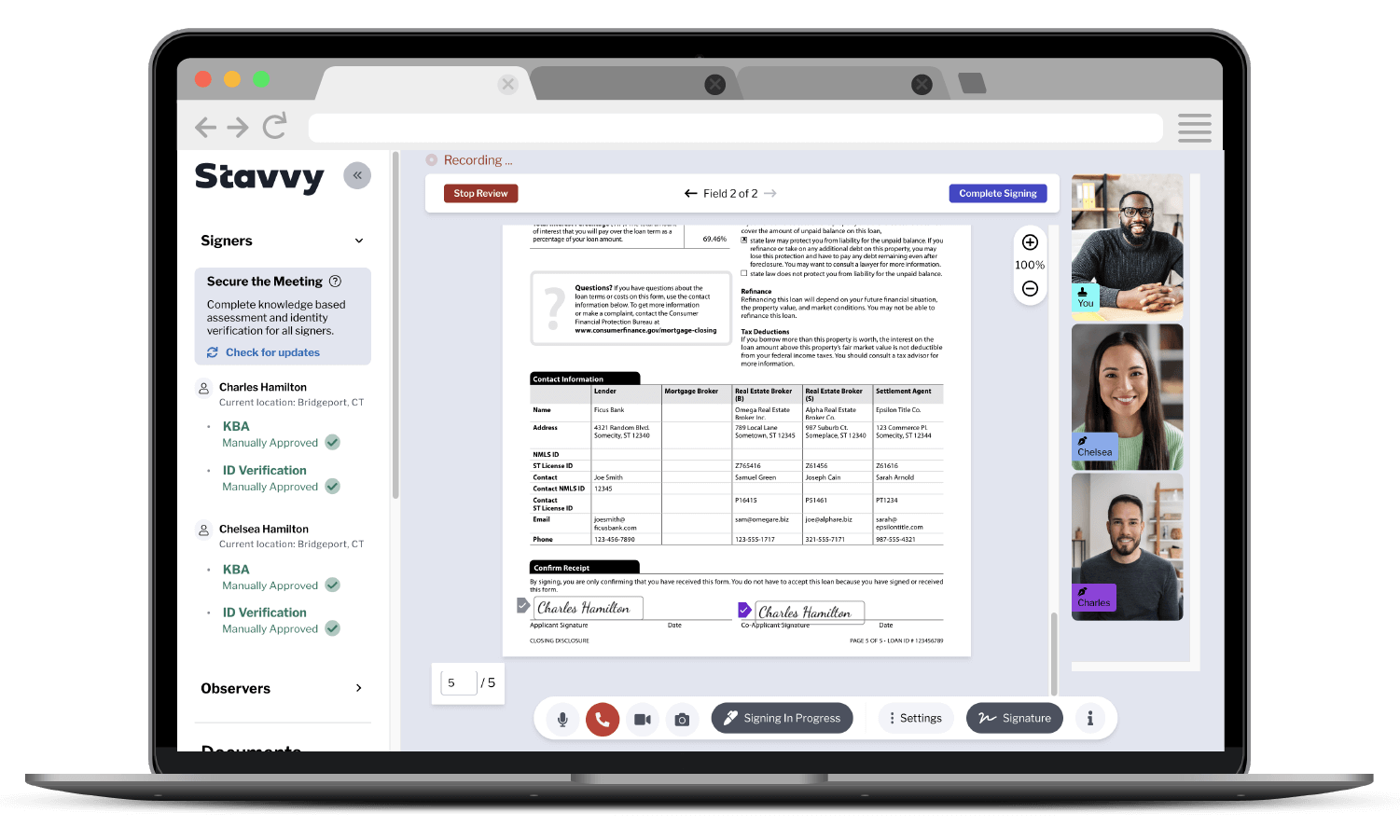 Every tool you need to streamline signing in one simple RON platform
Stavvy enables the electronic submission, notarization, and delivery of documents through a secure platform using identity verification, video conferencing, and digital signatures.
Grow your business
Leverage RON to target potential clients and meet the needs of your customer base, regardless of location.
Provide speedier transactions at scale
RON speeds up the signing process by replacing ink signatures with electronic signatures, allowing for faster document execution while reducing the time spent with a notary.
Offer an exceptional customer experience
Help customers save time and money by offering RON as a digital signing option. They can use RON at home, work, or wherever they may be located.
Get ahead of your competition
Stand out from the crowd and diversify your service offerings with a rave-worthy option: a secure digital signing experience that puts customers first.
RON Laws Across the States
Permanent RON Laws

No Active RON Laws
This map is intended to provide general information about RON laws in the United States and its territories. State law websites should be consulted for all questions or conflicts, which have the most recent information. Updated July 2023.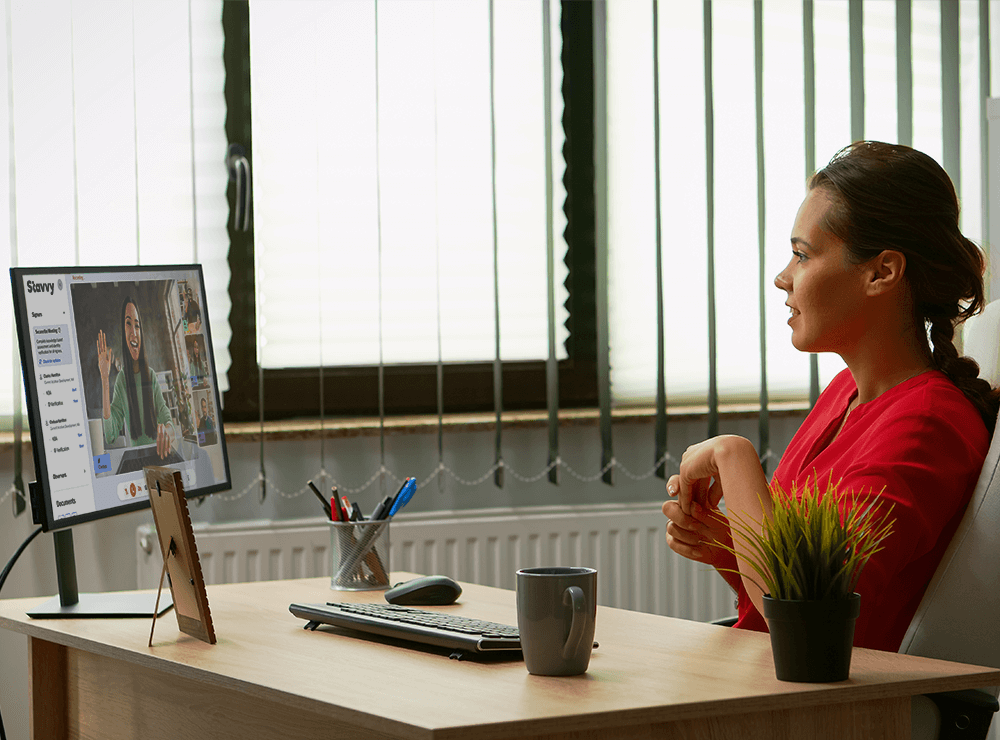 SIMPLE EXPERIENCE
RON streamlines collaboration in a secure environment
Invite unlimited signers and participants to a notary session
Utilize two-way, secure audio-visual communication
Identify signers with multi-factor, knowledge-based authentication (KBA)
Notarize and share documents digitally
SAFE AND SECURE
Trusted security features, rooted in compliance
Stay compliant with digital certificates
Protect digital closing docs with tamper seals
Archive every closing detail with digital audit trails
Recall remote notarization sessions with video recordings
CASE STUDY
"People really enjoy the simple aspect of a RON closing. They can close at home. They can close from their office. They can be on vacation. The flexibility Stavvy offers is pretty impressive. I would say that 99% of the people I close digitally with RON are super happy with us and would love to do it again."
Stephanie Radloff, Executive Closer at The Title Team
Stavvy's eClosing Solution Takes The Title Team to the Next Level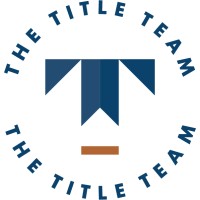 MISMO® certified solution
The Stavvy platform meets MISMO RON standards and best practices, so you can conduct remote notarization with confidence.

SOC2 Compliant
Stavvy maintains a SOC 2 Type 2 audit report to demonstrate our commitment to protecting the confidentiality, integrity, and availability of customer data.
Easy-to-use RON software that helps your business grow