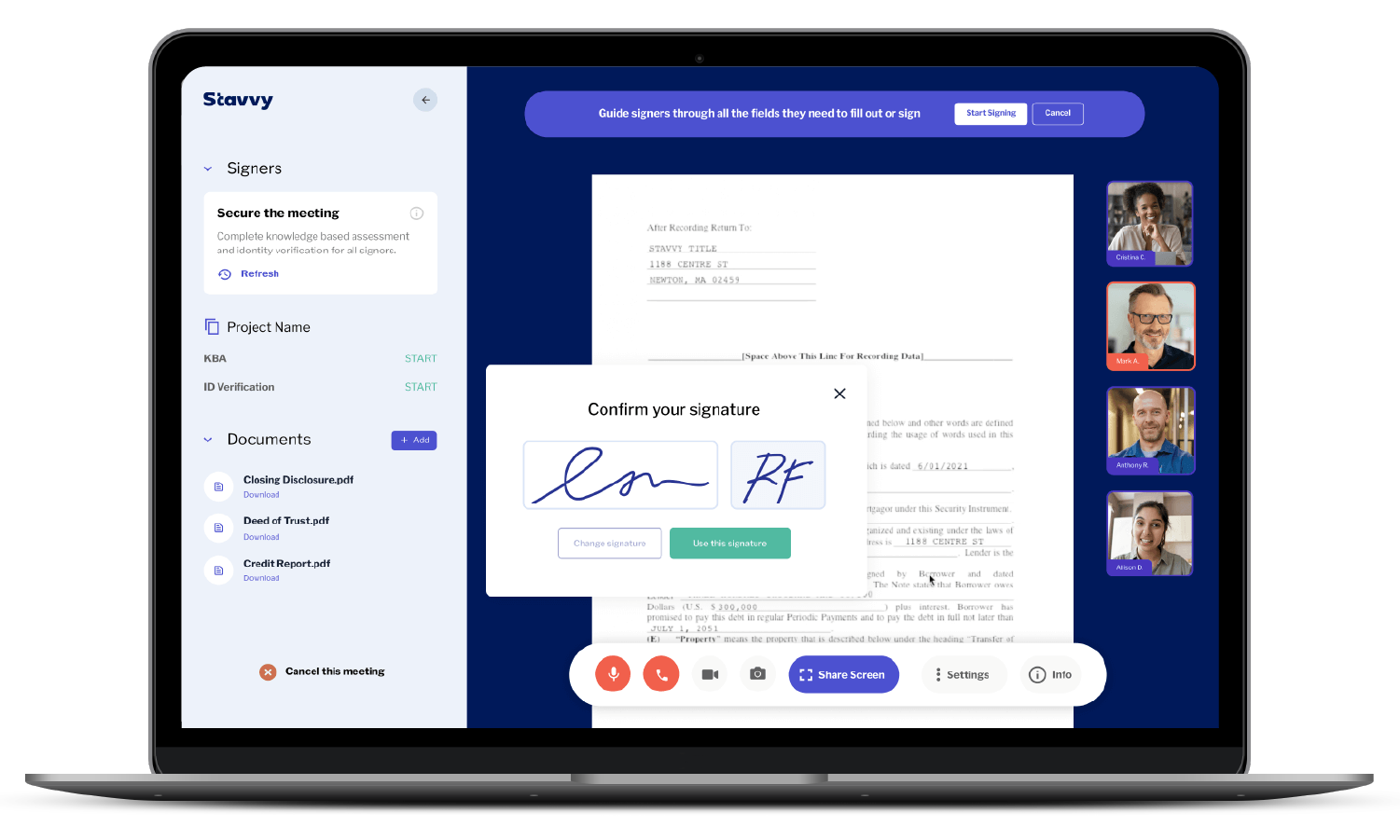 Say goodbye to paper and hello to a digital settlement experience
Transform your paper-based closing process into an efficient digital experience that can result in higher profits, happier customers, fewer errors, and greater security.
Increase profitability
A digital closing experience can reduce expenses from printing, mailing, file storage, record maintenance, and costly rework due to missed documents, signatures, and files.
Delight customers
The flexibility to review and eSign documents prior to closing, and the convenience of eliminating physical travel to meet a notary, can provide exceptional time savings for you and your customers.
Protect your business
Mitigate the risk of fraud and errors by utilizing a secure, tamper-proof, and auditable digital transaction. Reduce the potential for document loss or damage, and ensure that a secured digital copy of the transaction is ready when you need it.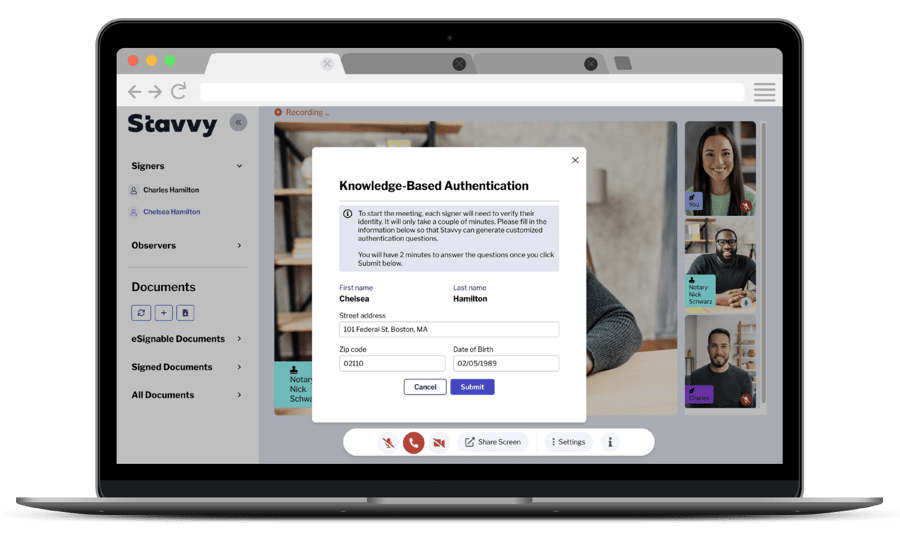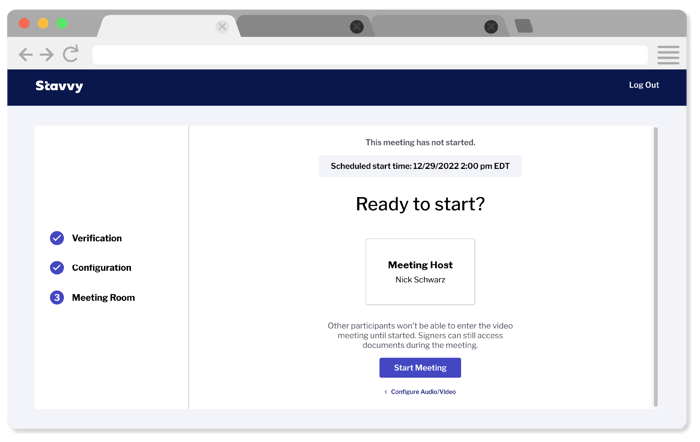 REMOTE ONLINE NOTARIZATION (RON)
Grow your business and attract more customers

Close deals from anywhere
Expand your geographic footprint
Offer exceptional convenience
Remain competitive in the digital age
Ebook
Acquire the clarity and confidence needed to close with a RON platform and accelerate the growth of your business on your own terms.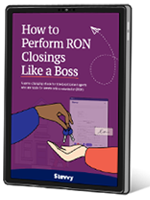 IN-PERSON ELECTRONIC NOTARIZATION (IPEN)
Exceptional speed and accuracy at the closing table
Expedite closings
Create more deal capacity
Reduce signing errors
Impress your customers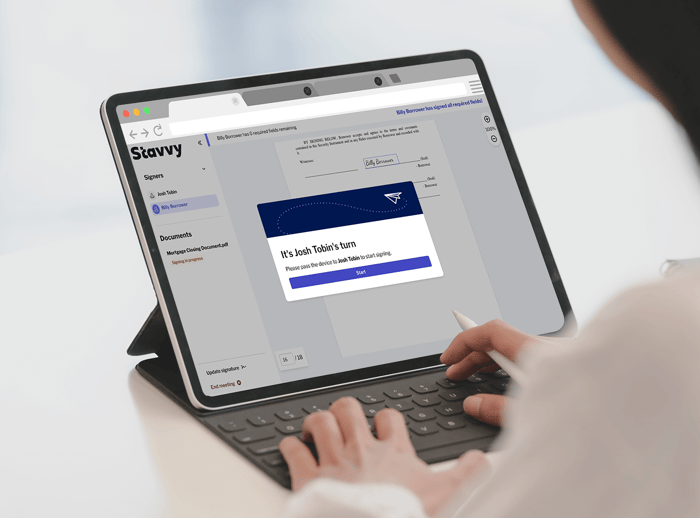 CUSTOMER TESTIMONIALS
How Stavvy customers are finding digital success
"The consolidation and cost-savings were a big reason for us to switch to Stavvy. Stavvy provided a single platform for eSign domestically and internationally and remote notarization. Plus, conducting a digital closing with the Stavvy platform gave our closing specialists more time to prep and work on other transactions."

"[The signing process] had been done in about 15 minutes. . . The whole infrastructure has made it very simple for us and it ended up being a cost-savings model. We found in the long term we'd save more time, we could do more closings, and we didn't have the mileage expense of sending our staff out to all these remote locations."
Kick paper-based processes to the curb