LOSS MITIGATION SOFTWARE
Enhance compliance, productivity, and collaboration with a digital loss mitigation solution
See how a digital loss mitigation solution can offer mortgage servicers convenience and compliance with the Stavvy platform.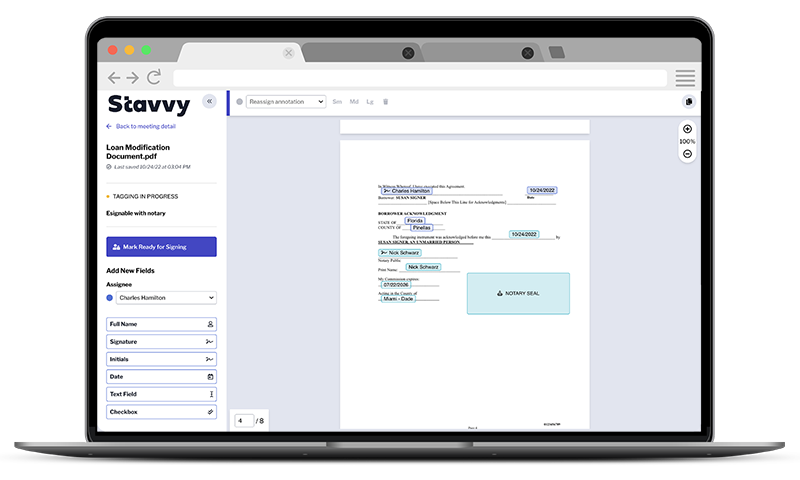 Offer homeowners the power to sign and notarize loss mitigation documents anywhere
Stavvy empowers loan servicers to provide a more convenient homeowner experience, deliver faster relief, increase success rates, and reduce costs.
Create a compassionate experience for homeowners
Provide homeowners convenience, privacy, and time savings by notarizing loan modification documents online, from anywhere.
Purpose-built for mortgage servicers
Leverage a compliant digital loss mitigation solution that allows multiple notarial seals to be placed on a single document, with separate electronic notarizations for homeowners and counter-signing for servicing executives.
Manage approvals and improve quality control
Electronic document review and approval actions throughout the notarization process ensure meticulous quality control.
Perform transactions with accuracy and speed
Reduce the risk of lost or misplaced documents and missed signatures, resulting in a streamlined process that prevents redundancy and revisions.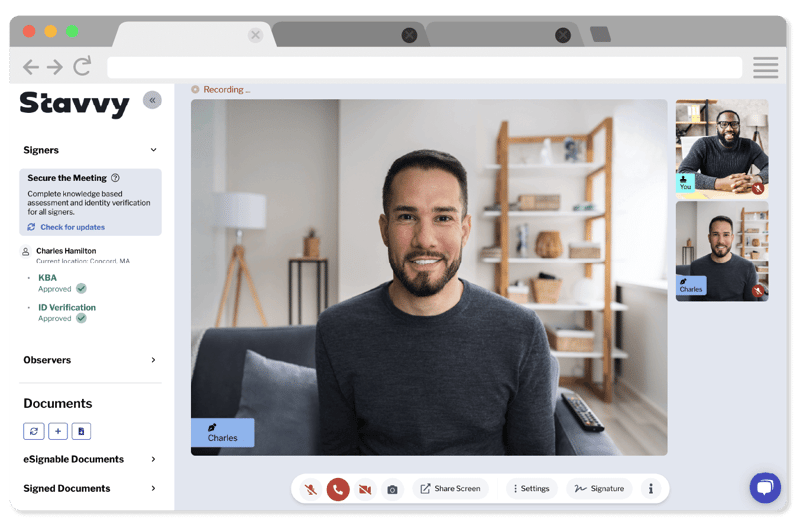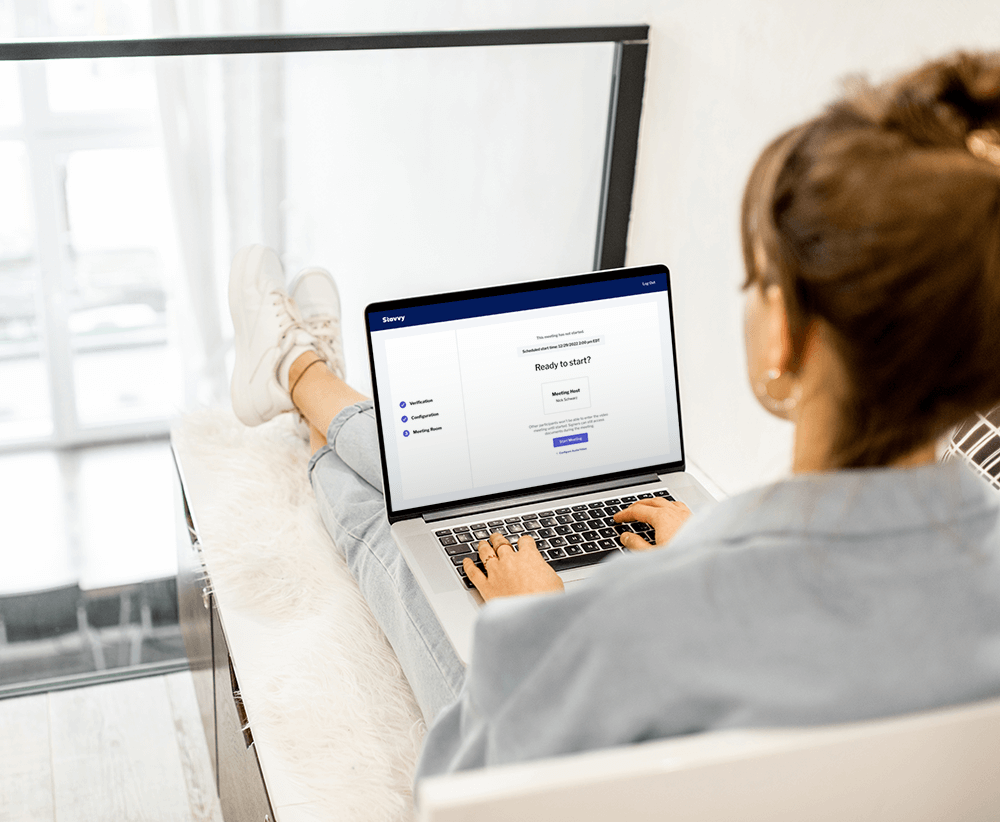 REMOTE ONLINE NOTARIZATION
A fully digital notarization solution for time-sensitive loss mitigation transactions
Sign and notarize documents from anywhere
Complete loss mitigation transactions in less time
Preserve every detail with a digital audit trail and video recording
Enhance document security with digital tamper seals
IN-PERSON ELECTRONIC NOTARIZATION
Collect loss mitigation counter signatures quicker
Drive efficiency in the office with a digital notarization process
Countersign and notarize multiple transactions efficiently from one device
Deliver an end-to-end secure and compliant transaction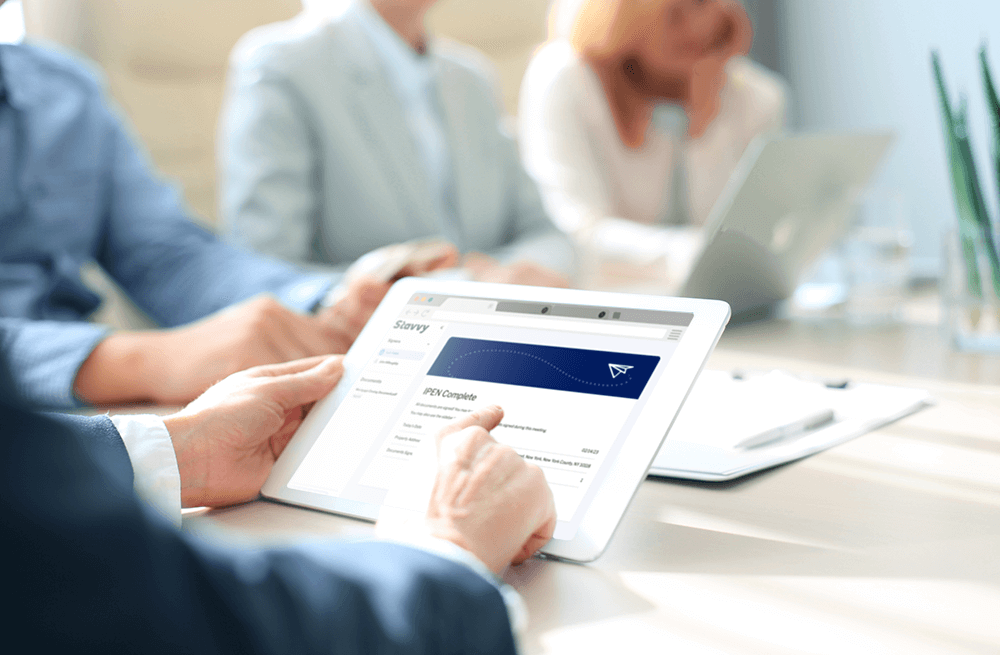 MISMO® certified solution
The Stavvy platform meets MISMO standards and best practices so that you can conduct remote notarization with confidence.

SOC2 Compliant
Stavvy maintains a SOC 2 Type 2 audit report to demonstrate our commitment to protecting the confidentiality, integrity, and availability of customer data.
A digital loss mitigation solution built for real estate