An eSign tool that's
not like the others
In a not-so-distant past, the banking and lending space was ruled by stacks of paper, plastic pens, and package tracking.

Today, thanks to updated regulations, consumer demands, and innovation, you and your clients can sign, send, and secure important legal and financial documents from anywhere with a reliable WiFi connection.

eSign tools are a dime a dozen, but how many were built specifically with you in mind?

Our eSign feature was developed for you and the entire mortgage lending, real estate, and legal ecosystem by a group of your peers. Easily collect client signatures from wherever life takes them (or you for that matter), whether that's the office, couch, or a vacation home 1,500 miles away.

Plus, boost business and stay a leg up on your competition with improved turnaround times (compared to traditional paper signing), security, and an influx of happy customers. You can also track who signed what and when within the Stavvy platform, further streamlining your operation.
Collect time-sensitive signatures instantly
Get essential documents signed, sent, and delivered in minutes from anywhere in the world.
Bring the wow-factor
Win customers for life by offering them the opportunity to sign documents without the hassle of commuting or scrounging around for a pen.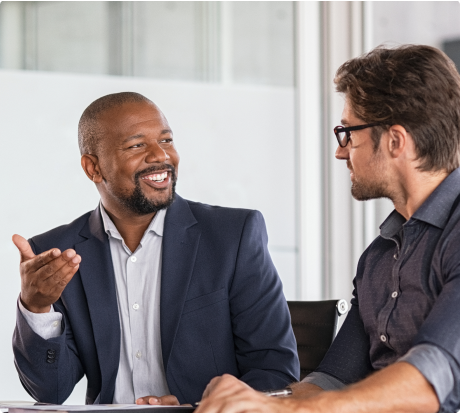 Leave your competition behind
eSign is an easy way to stay ahead of your competitors. Your ability to meet customers exactly where they are and reduce processing time will help your business stand out.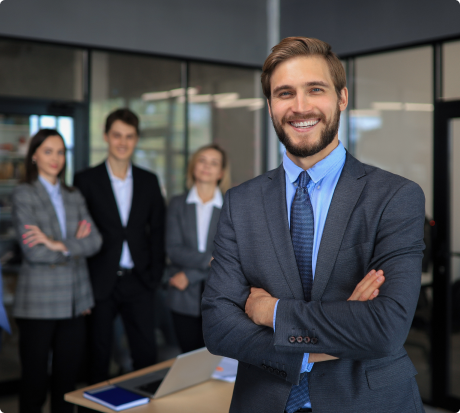 Loan Originators

Title & Settlement Agents

Loan Servicers

Foreclosure Attorneys
How eSign works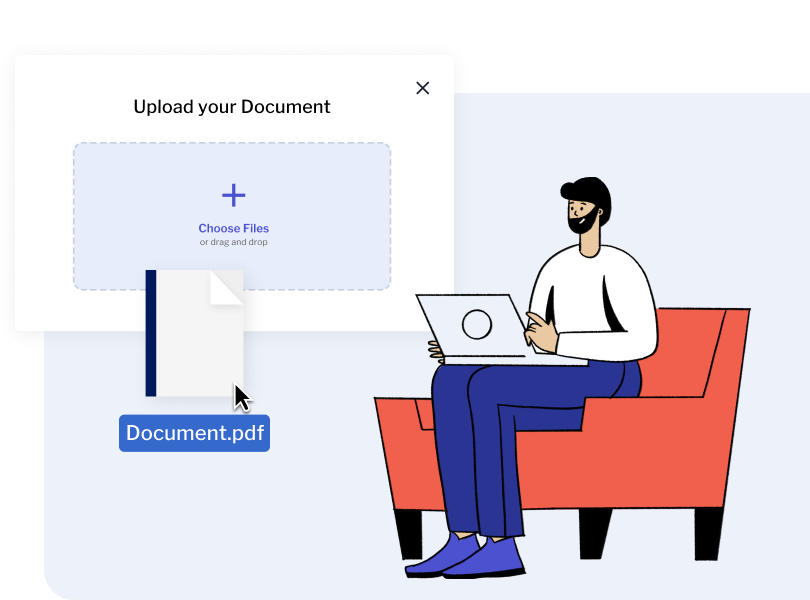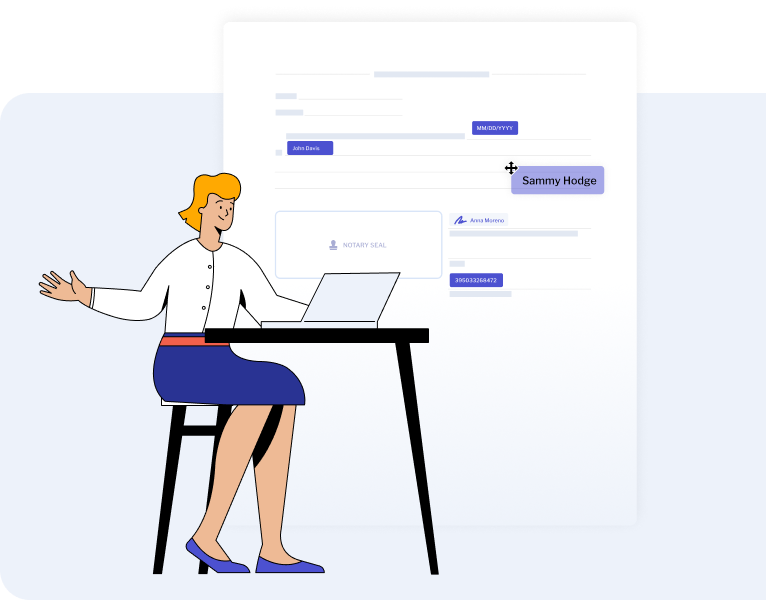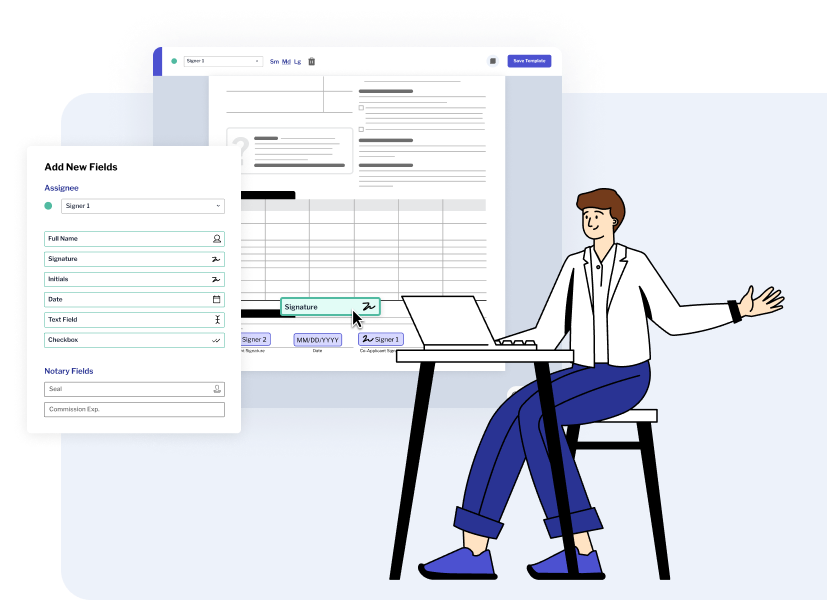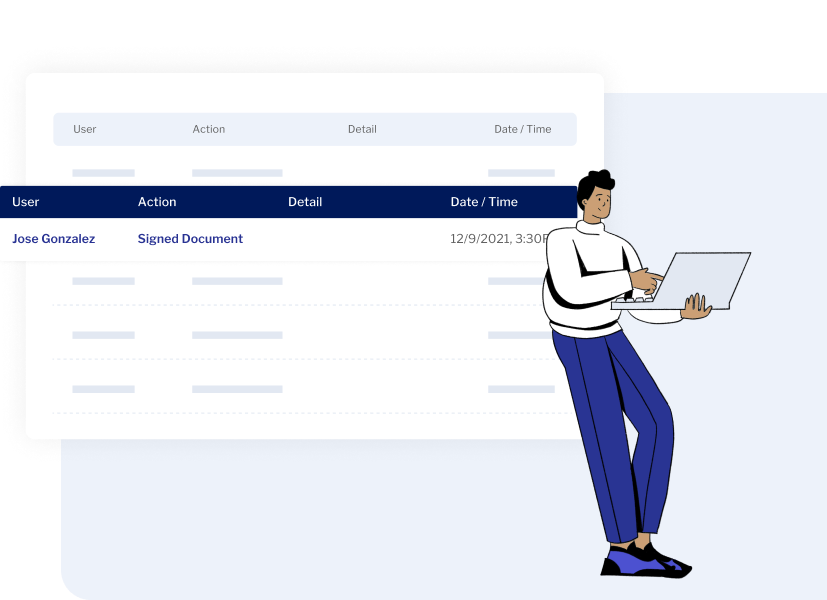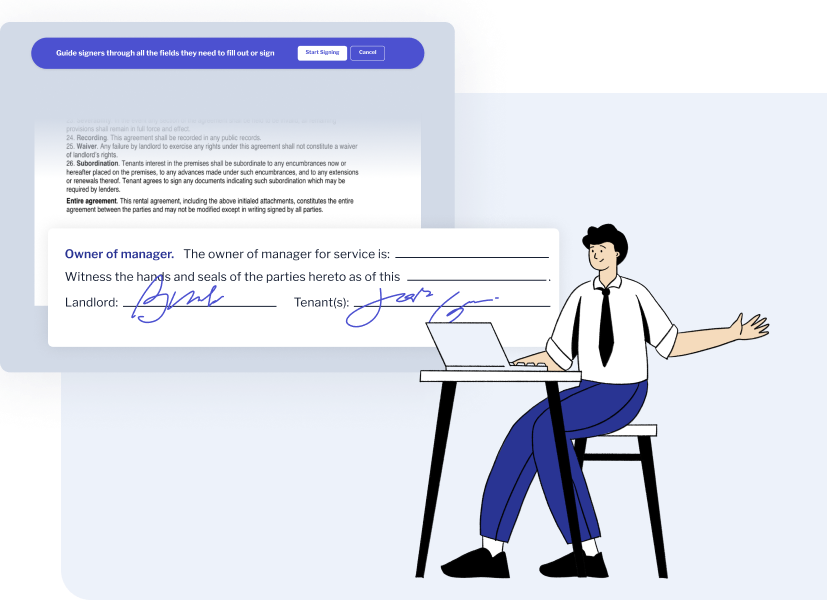 1
Upload documents to sign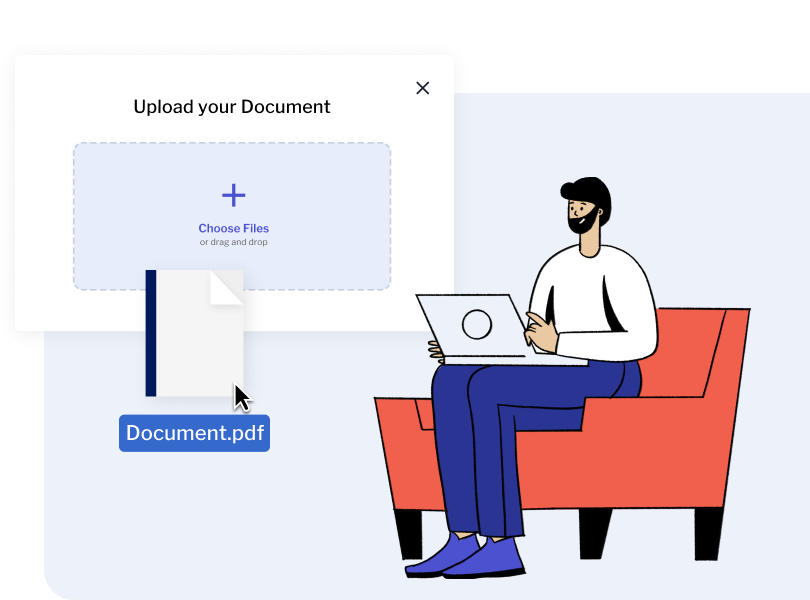 2
Add information about those who need to sign the documents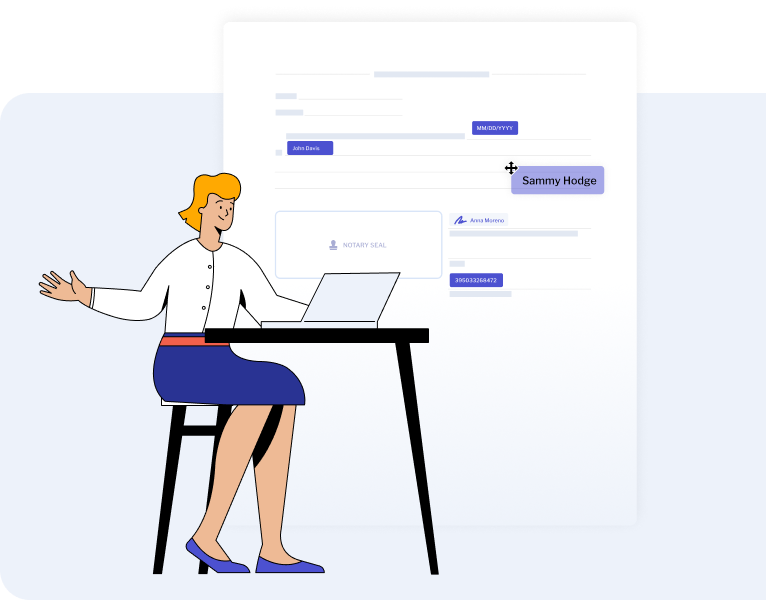 3
Apply a template of existing annotations (if you want). If not, manually add any annotations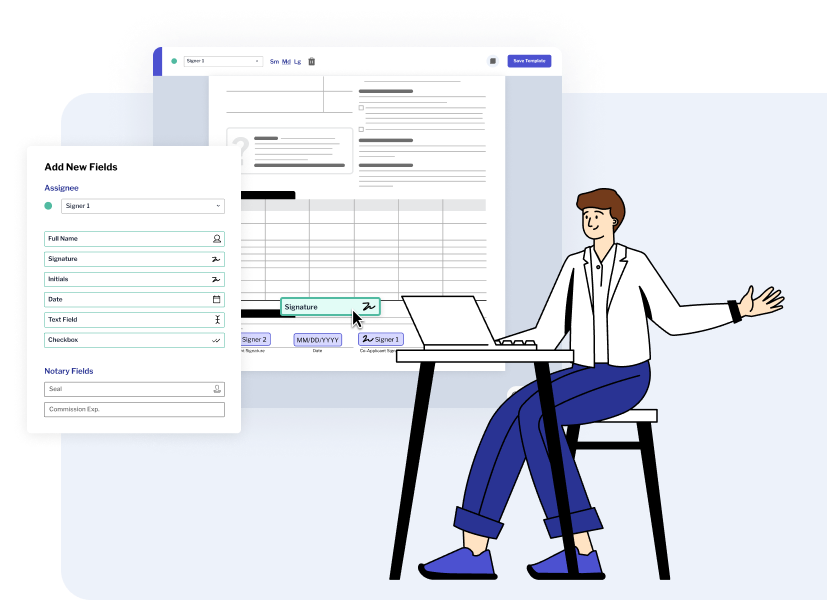 4
Mark ready to review and send to signers
5
Monitor document signing status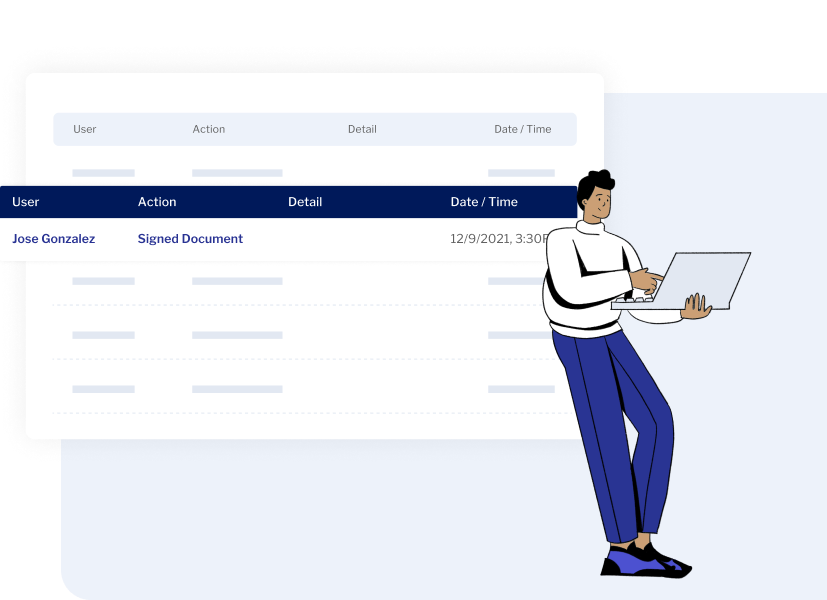 6
When completely signed, view the certified document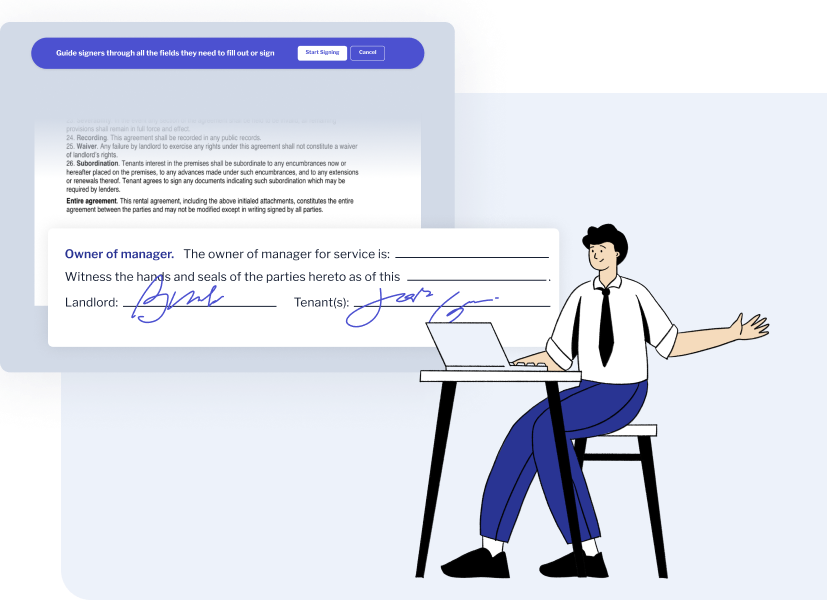 Security you can count on
A MISMO® certified solution
eSign with confidence. Our software is compliant with MISMO RON standards and best practices
SOC 2 compliant
We work with an independent auditor to maintain a SOC 2 Type 2 report, which objectively attests that we prioritize security and implement continuous security monitoring to safeguard our customer's data
Secure meeting invitations
Signers receive a secure link and must perform multi-factor authorization to enter the meeting
Two forms of identity authentication
Our ID validation and knowledge-based security questions help to ensure the identity of your meeting attendees
Certified post-closing documents
Post-closing documents are tamper-sealed to preserve their integrity, and the accompanying audit trail provides related details
Holistic encryption
We provide state-of-the-art encryption while data is moving through the platform and when data is stored on our servers
A MISMO® certified solution
eSign with confidence. Our software is compliant with MISMO RON standards and best practices
SOC 2 compliant
We work with an independent auditor to maintain a SOC 2 Type 2 report, which objectively certifies our controls to assess the continuous security of our customers' data
Secure meeting invitations
Signers receive a secure link and must perform multi-factor authorization to enter the meeting
Two forms of identity authentication
Our ID validation and knowledge-based security questions help to ensure the identity of your meeting attendees
Certified post-closing documents
Post-closing documents are tamper-sealed to preserve their integrity, and the accompanying audit trail provides related details
Holistic encryption
We provide state-of-the-art encryption while data is moving through the platform and when data is stored on our servers