Deliver an optimal customer experience,


as you accelerate toward closing

On-time closings, error-free loan docs, and transparency. You and your customer are aligned on these three priorities as you navigate the loan origination and closing process together. However, unlike your customer, you're responsible for managing partners, meeting internal and external deadlines, keeping your team informed, and hitting all compliance standards. It's a lot.

At Stavvy, we understand the challenging demands lenders face and designed our platform to help you meet them. Stavvy moves you out of the world of bulky printers, insecure emails, and phone tag and into a digital experience where you can share documents and messages electronically with customers, title agents, loan officers, appraisers, and more in an instant. You stay in control of your workflow but benefit from all of the efficiencies of secure, paperless, real-time collaboration. It's still a lot—just a whole lot better.

Vice Presidents of Closing

Vice Presidents of Closing Operations

Vice Presidents of Capital Markets
Impress your customers
High-speed and smooth closings benefit everyone involved. With features
like eNote
, eSign, IPEN, and RON, Stavvy expedites the loan origination & closing process and creates the responsive, transparent experience customers expect and deserve.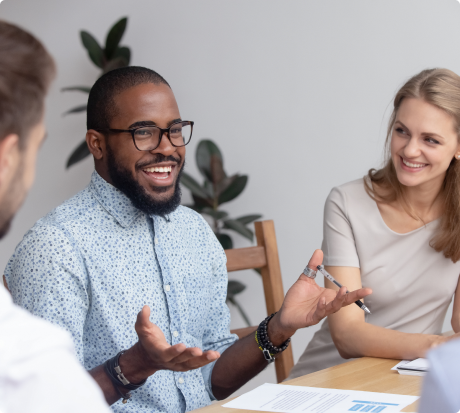 Enhance your tried and true
Use Stavvy to improve, not replace, your existing workflows. The platform is customizable, mirrors your current process, and ensures compliance while minimizing delays, disconnects, and detours.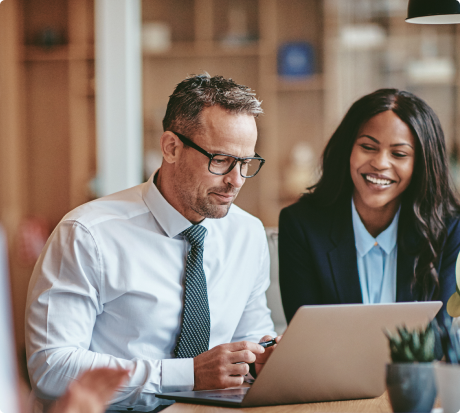 Unify and simplify
Stavvy eliminates the need for multiple—and incompatible—digital tools and systems. You'll enjoy the benefits of eSigning, remote notarization, and secure video conferencing without the costs of developing and maintaining them in-house.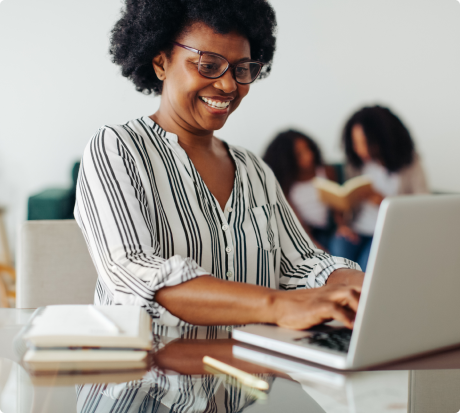 A platform your Chief Technology Officer will love
Using insecure email to transmit personal and sensitive data was never a good idea. With Stavvy, you can safely share documents and communications with customers, colleagues, and title & settlement partners. Plus, everything is securely stored in real-time right in the platform.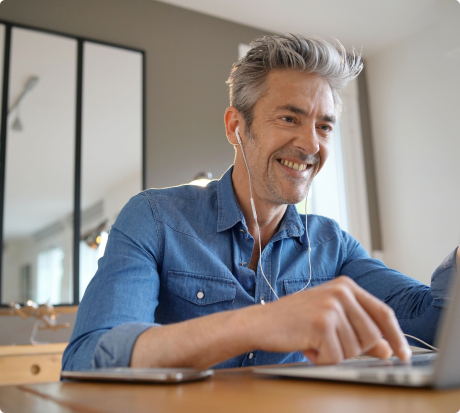 Lead by example
Stavvy provides a real competitive advantage. By delegating routine, manual tasks to digital, you'll stand out as an innovative leader who is committed to speed and service.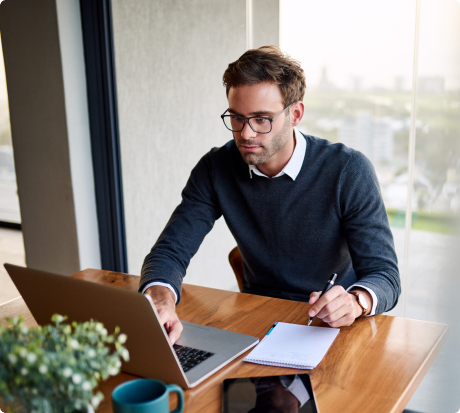 6 features built for Loan Origination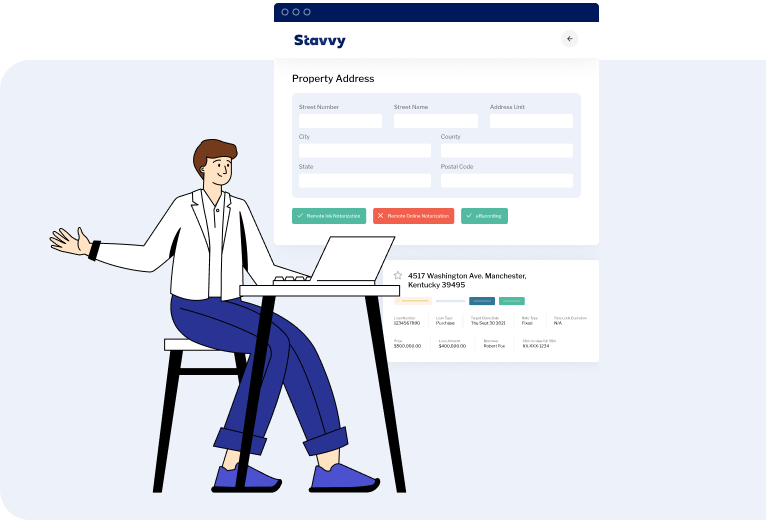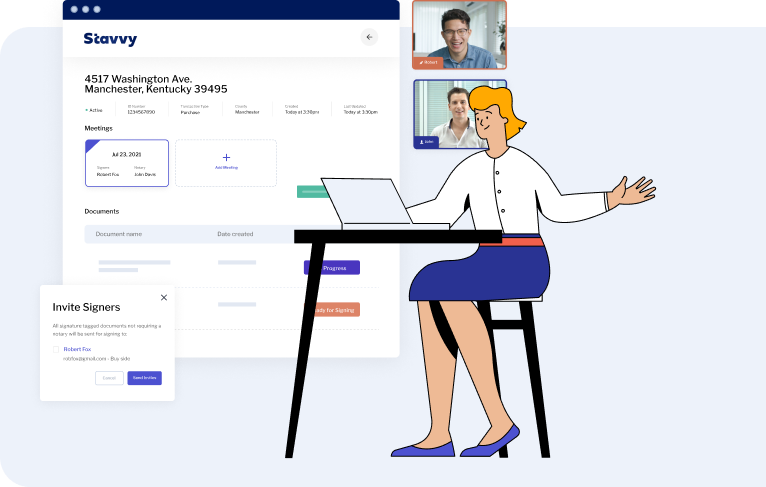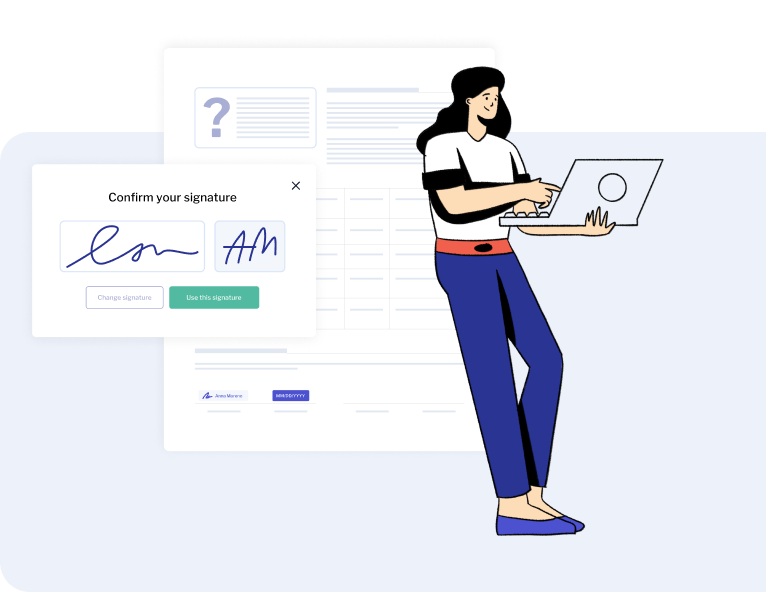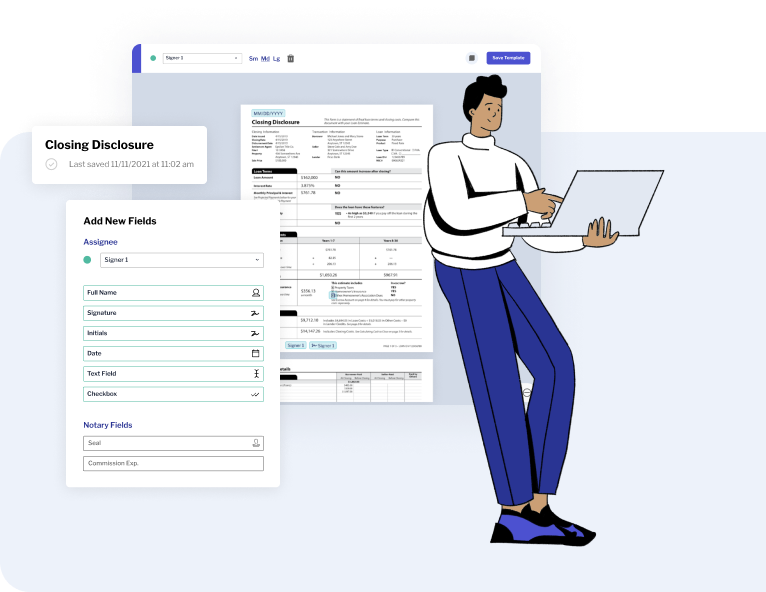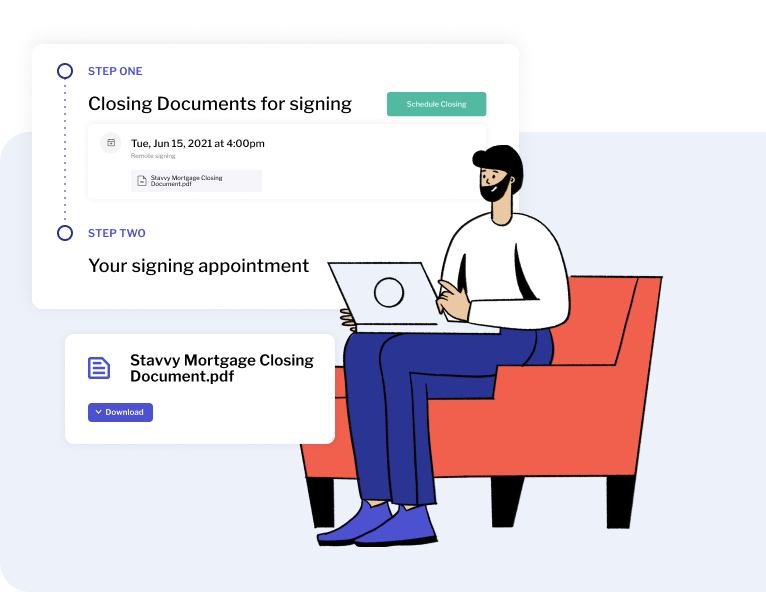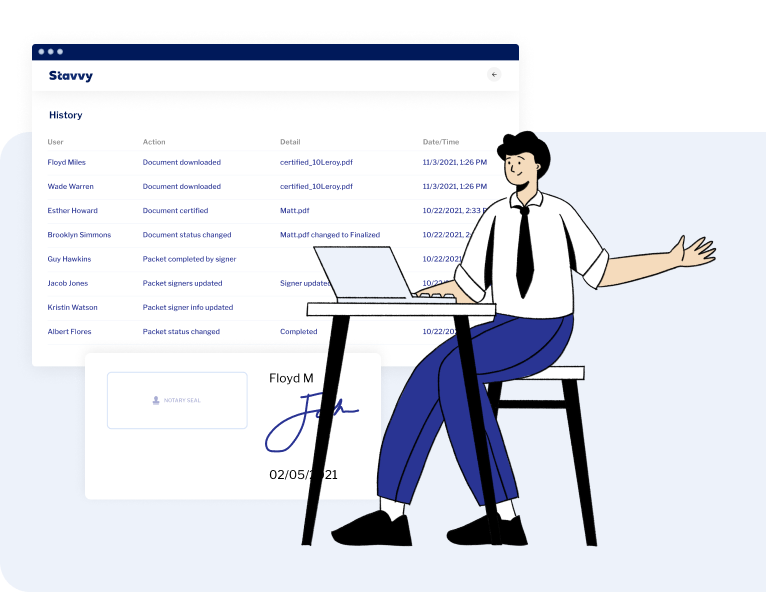 1
Eligibility Engine to instantly identify if a loan is RON, RIN, or eRecording eligible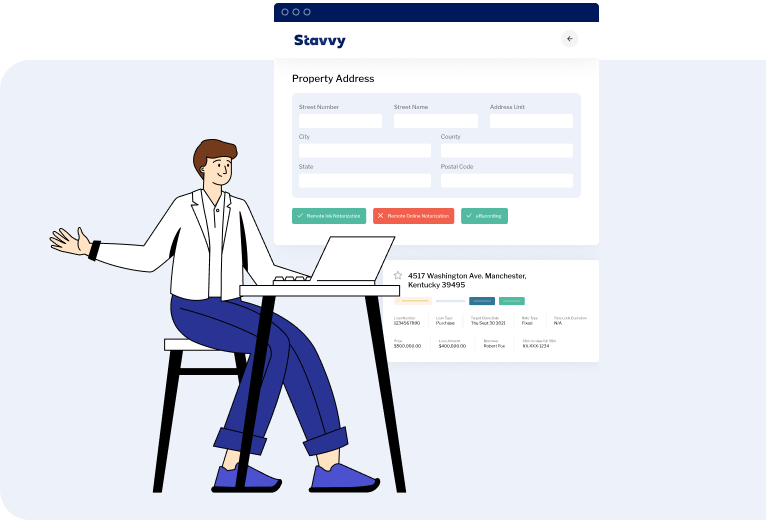 2
MISMO® certified RON solution for easy remote notarization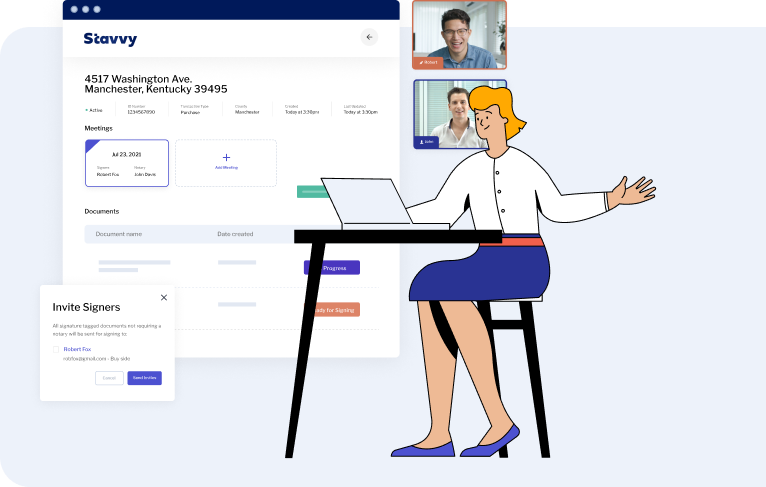 3
eSign for conveniently inking important digital documents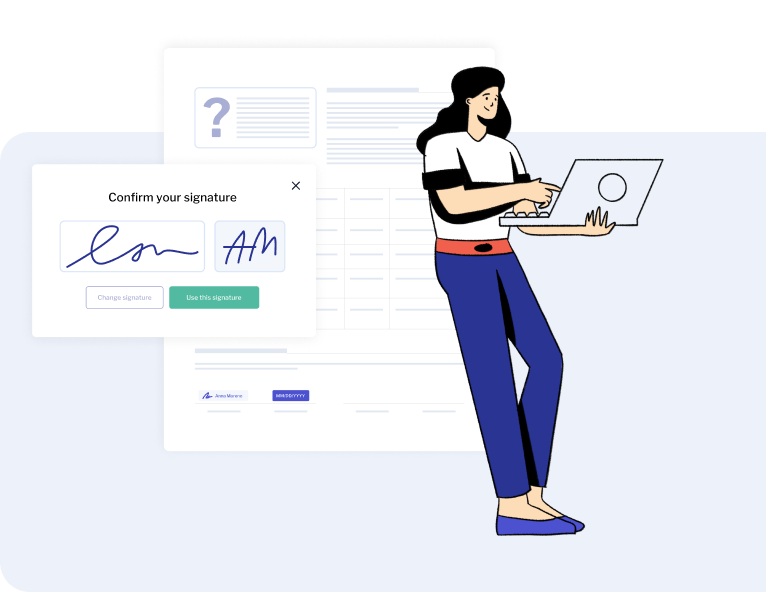 4
Document management to securely create, transfer, and store loan files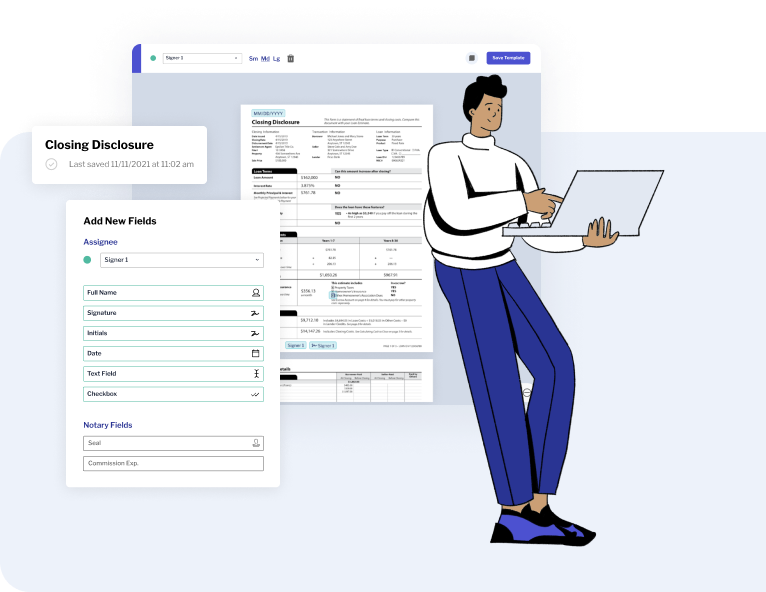 5
eRecording to ensure the safe, compliant recording and filing of official documents with the registrar's office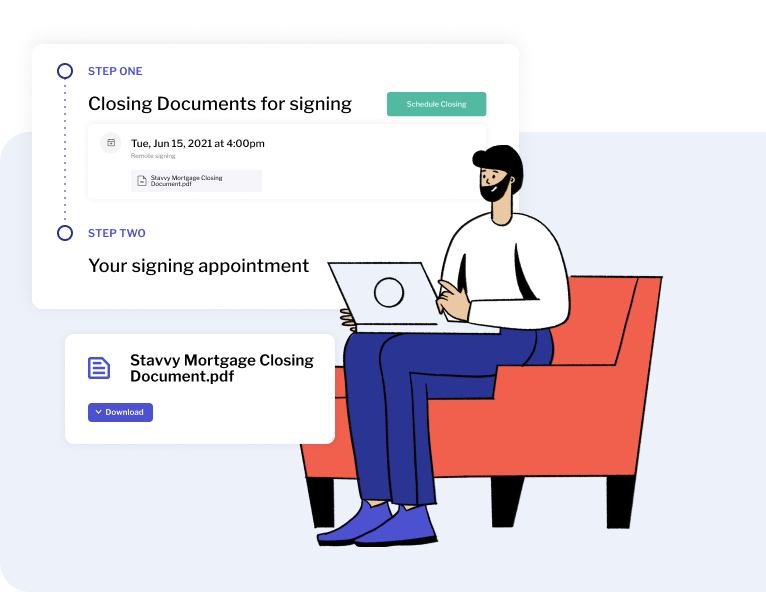 6
Digital audit trail to track actions and ensure compliance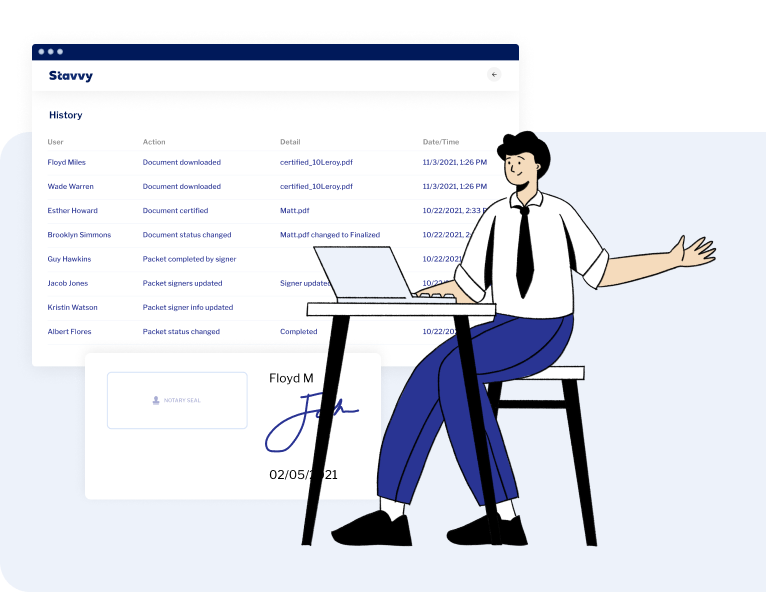 Technology built for you by banking, security, and legal experts. Here to
maximize your workflows

, never criticize them.
"Stavvy, what can we say? User friendly, support staff is responsive and knowledgeable. Stavvy has helped us pave an incredibly smooth road to being the first to close a Remote Online transaction in the State of New Hampshire."
Cheryl Megan
VP Operations of Summit Title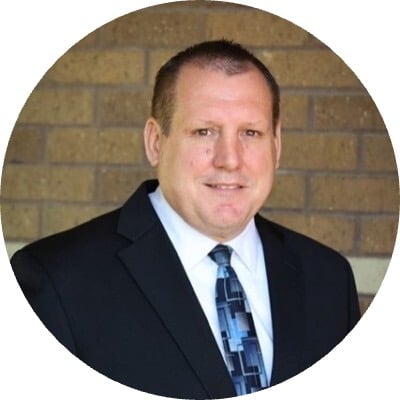 "[The signing process] had been done in about 15 minutes. . . The whole infrastructure has made it very simple for us and it ended up being a cost-savings model. We found in the long term we'd save more time, we could do more closing, and we didn't have the mileage expense of sending our staff out to all these remote locations."
Jim Milinkovich
Operations Director of The Title Team