Win more business and close more loans


efficiently, securely, and error-free

As the mortgage process nears closing, you become the face of the deal, the critical player who quarterbacks the loan and coordinates all parties and documents efficiently. It's your job to connect every dot, dot every "I," and prevent any blunder. These high expectations are attainable with a manageable workload. But, as your pipeline grows, it can only be met with 24/7 access to complete and up-to-date docs, industry-specific tools, and clear, real-time communication with your team, lender, and clients.

Stavvy was purpose-built for you and designed to these exact requirements, allowing you to prepare for and conduct swift, smooth, and error-free closings from a single, secure platform. Our industry-specific platform lets you delegate routine, manual tasks to technology while you stay laser-focused on delivering a consistently remarkable customer experience.

Title Agents

Settlement Agents

Title Attorneys

Chief Operating Officers
Be a force for awesome
Your customers want a smooth, quick closing experience—deliver it with Stavvy. Our integrated platform streamlines the process, prevents surprises, and keeps stress levels low.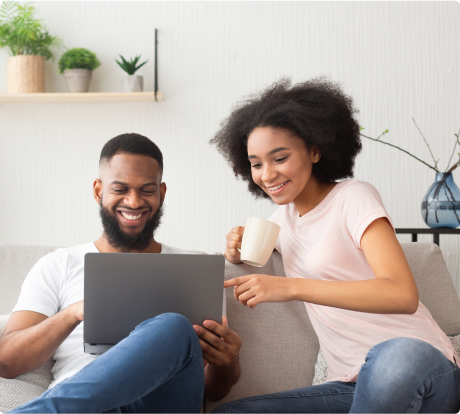 Secure and streamline your workflow
Stavvy cuts the time spent on each transaction by streamlining communication, sharing documents securely without bulky copiers, faxes, or couriers, and offering digital tools like eSign, eRecording, eNotarization, and Eligibility Engine. Better operational efficiency means more deal capacity.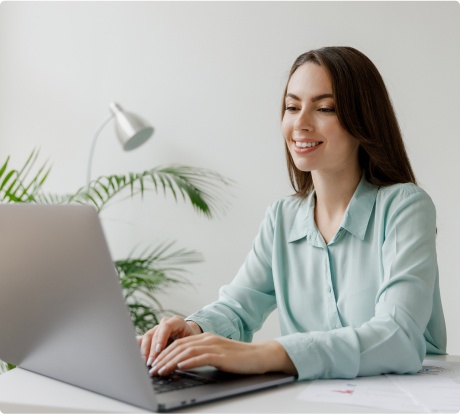 Stay on the same page
Using Stavvy to share the latest documents with lenders and others keeps everyone up to speed. Easy, secure video meetings and chat communication keep the team aligned and focused on the next steps.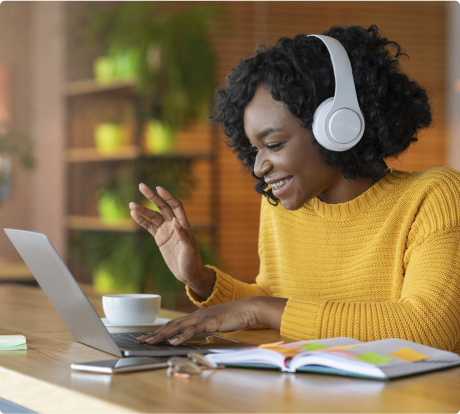 Do the work once
Stavvy keeps deals moving forward with minimal delays and rework. With all docs in one place, plus annotation capabilities and audit trails, it's easy to identify who's done what and address any missing information allowing you to meet your service level agreements with your partners.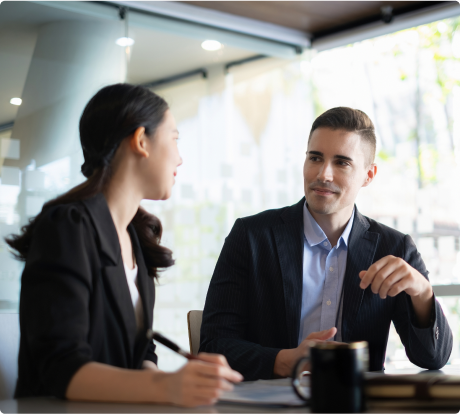 Stand out for the right reasons
Differentiate your service with easy-to-use, industry-specific technology with encryption. Gain all the benefits of automation without the major costs of custom software design or purchasing multiple tools a la carte.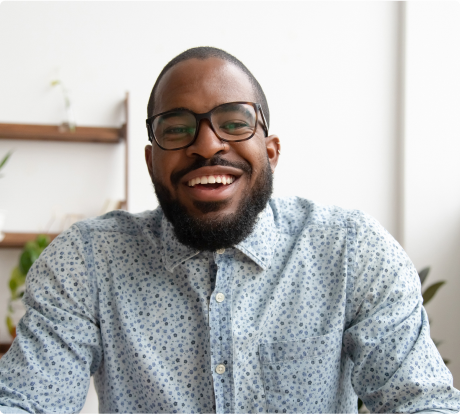 6 features built for Title & Settlement Services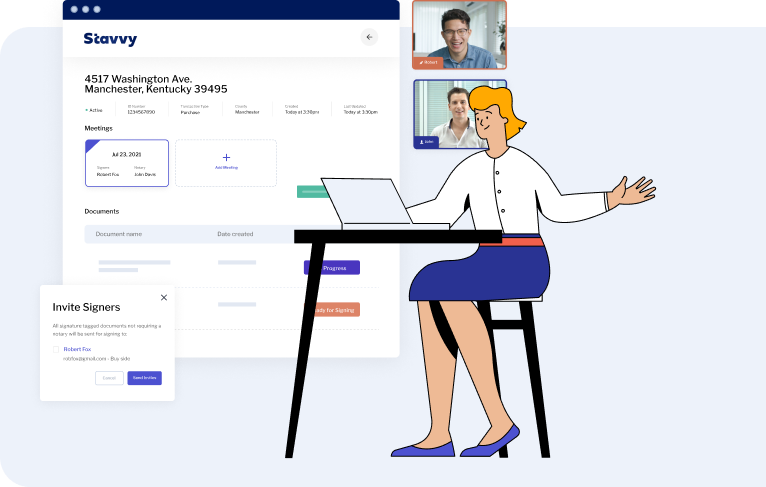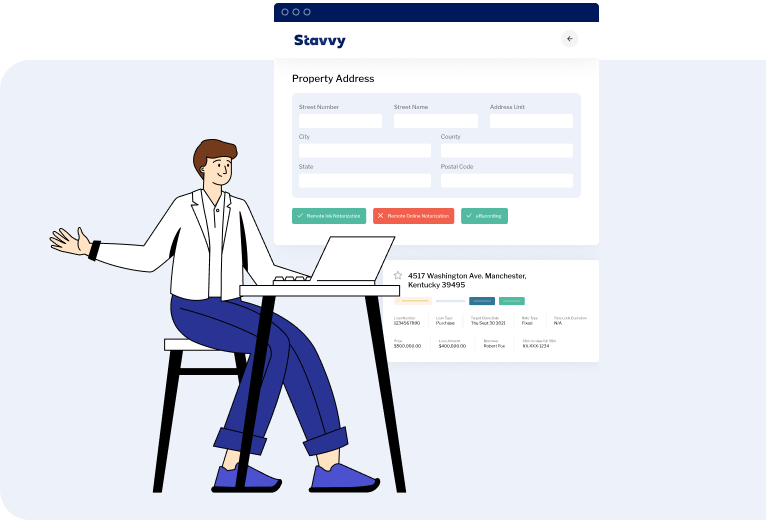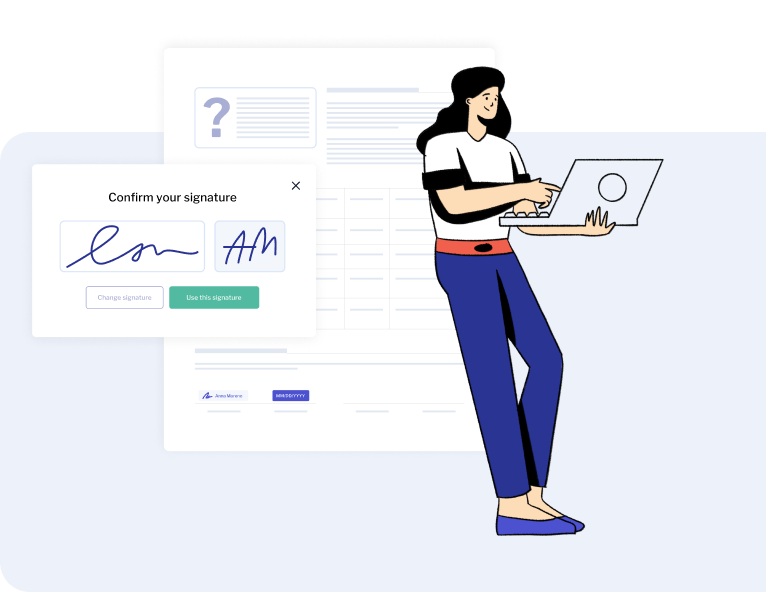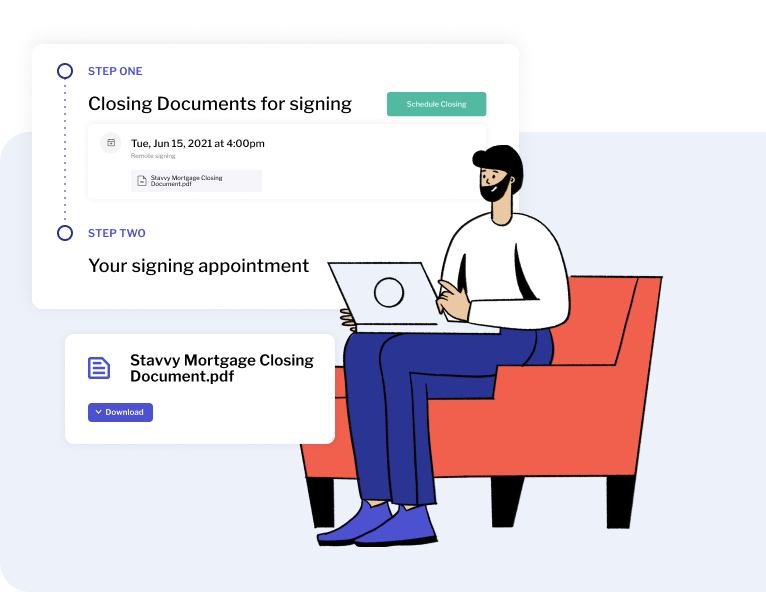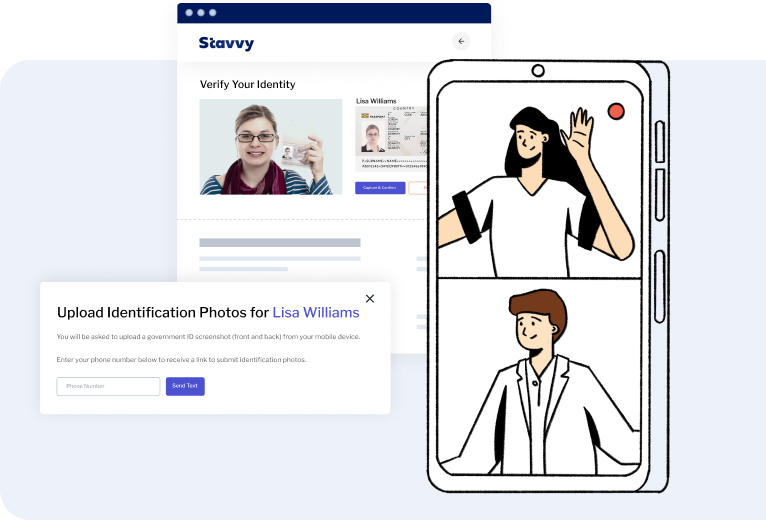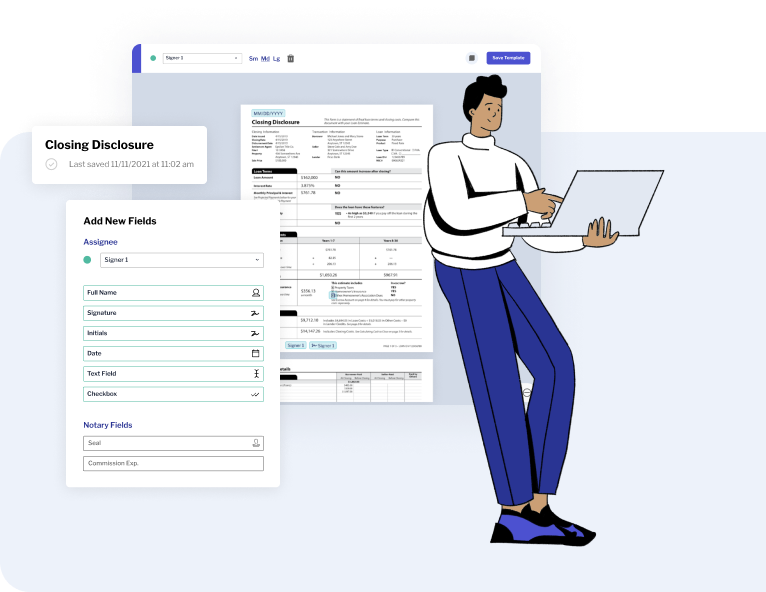 1
MISMO® certified RON solution for easy remote notarization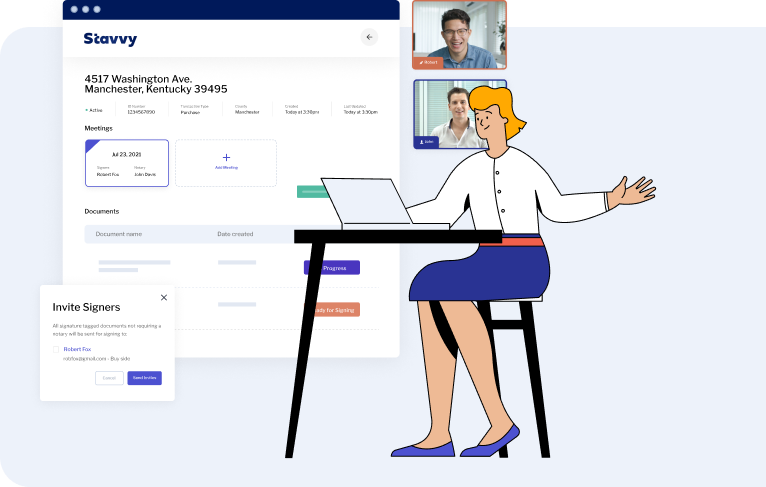 2
Eligibility Engine to instantly identify if RON, RIN, or eRecording is allowed where you conduct business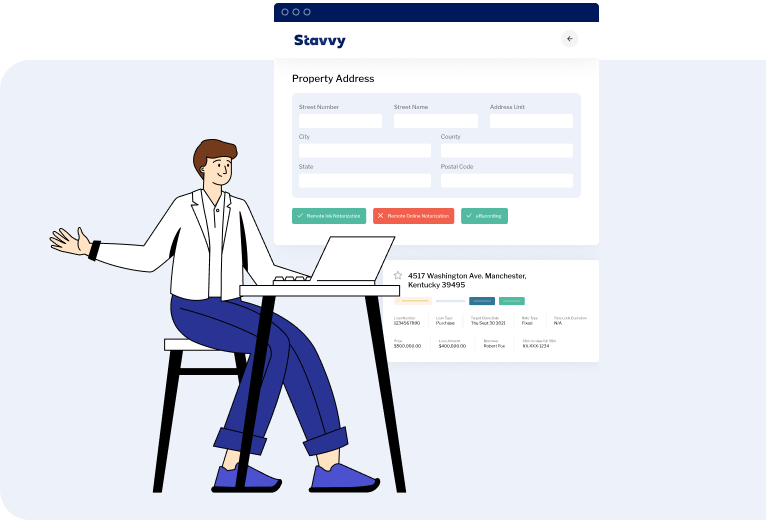 3
eSign for conveniently inking important digital documents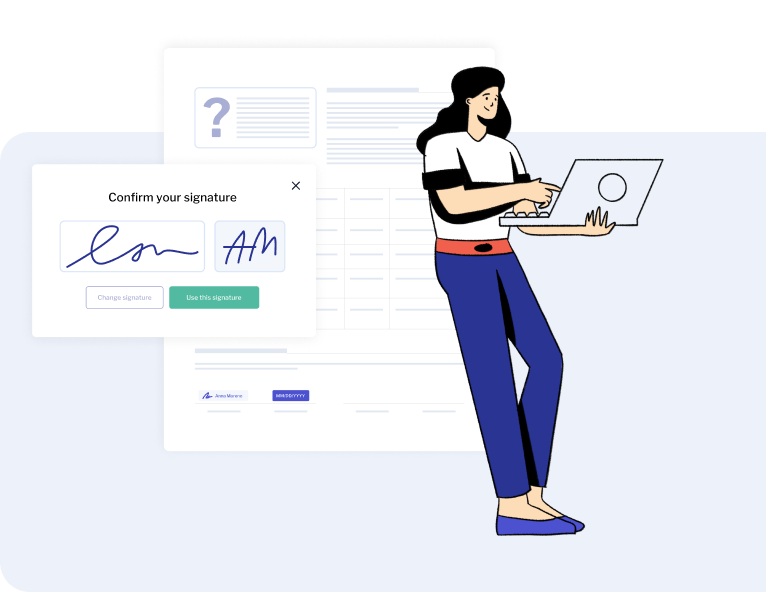 4
eRecording to ensure the safe, compliant delivery of official documents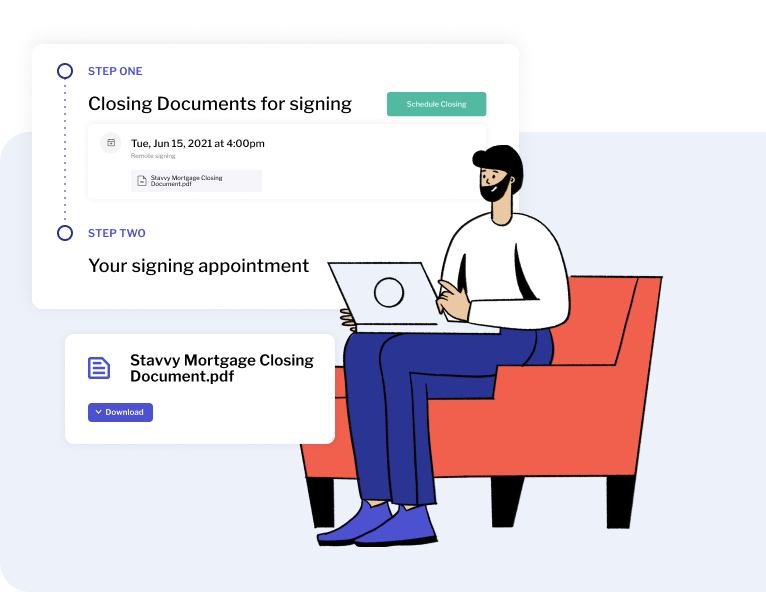 5
Secure video meetings with knowledge-based authentication and identity verification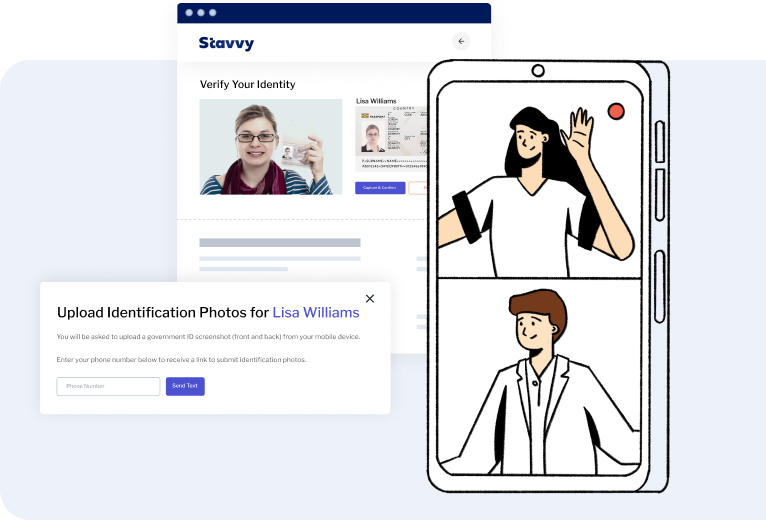 6
Document management to securely create, transfer, and store files