RON is the
special sauce

your team has
been searching for

Your organization wants to play by the rules. In fact, you need to play by the rules. State, county, and other applicable regulatory guidelines require that you meet your deadlines.

And while your colleagues might be used to their longstanding methods of collaborating through email chains and transferring documents via overnight packages, deep inside they know there's a better way of doing business.

Enter remote online notarization, also known as RON.

RON allows you to communicate with your customers in a separate location through audio-visual technology providing greater convenience for not only you and your team, but your customers too. How, you ask? Through the multi-factor authorization, electronic witnessing, and ID verification features built right into the Stavvy platform. These capabilities help to ensure the integrity of your signers. With all signatures and notary seals collected electronically, digital signatures and seals are collected and verified in seconds, saving everyone time, money, and resources.

RON can not only assist you with complying with these various requirements, but can also increase your team's effectiveness to earn, win, and retain more business.
Improve turnaround time
Gone are the days of waiting for packages or retrieving email attachments. Meet deadlines more easily with Stavvy's secure video communication and online signing capabilities.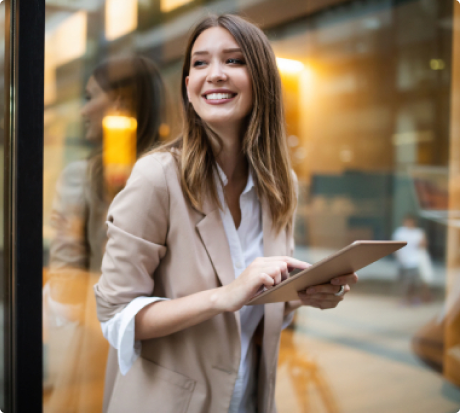 Increase customer satisfaction
Win customers for life by offering them the opportunity to review documents before closing, a portal to communicate with all parties, and a faster path toward the finish line.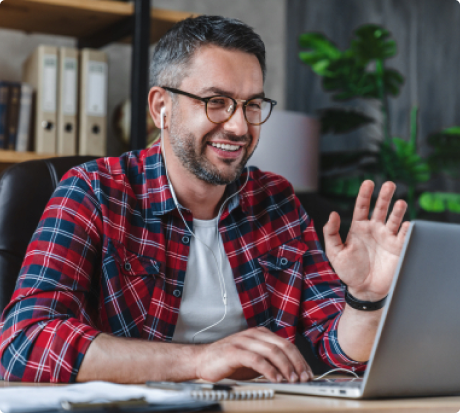 Stay in compliance
"Going RON" doesn't mean sacrificing compliance. With tamper-sealed post-closing docs and audit trails, along with features that help you reach your deadlines, you can more easily manage your compliance obligations.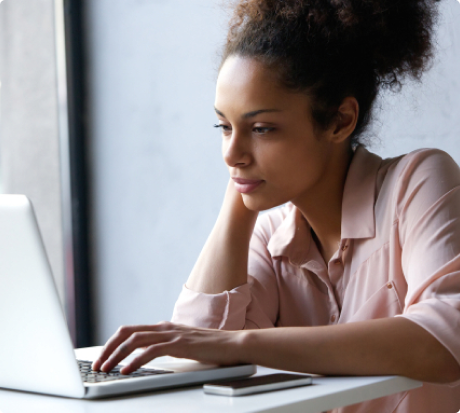 Leapfrog your competition
Incorporating RON is an easy way to stay ahead of your competitors. Your new ability to meet customers where they are and reduce closing times will help your business stand out and scale with ease.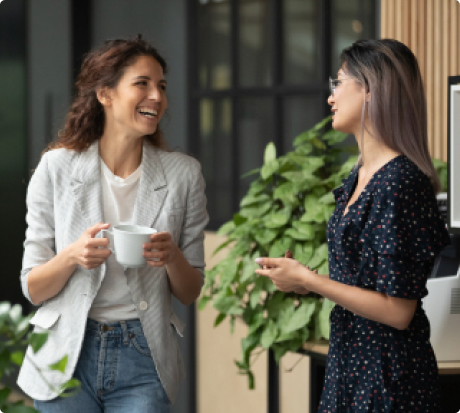 Remote online notarization is perfect for:

Loan Originators

Loan Servicers

Financial Planners

Attorneys
Where is RON available?

Permanent RON Authorization

Temporary RON Authorization

No Active RON Laws
This map is intended to provide general information about RON laws in the United States and its territories. State law websites should be consulted for all questions or conflicts, which have the most recent information. Data as of March 2023.
How RON works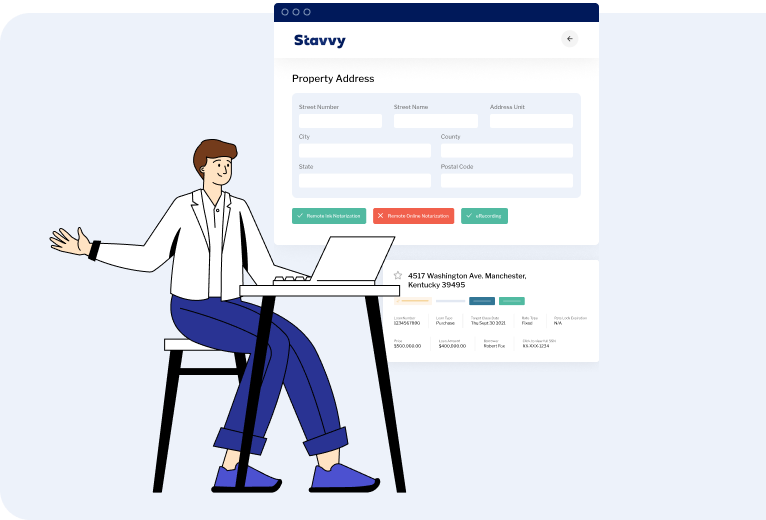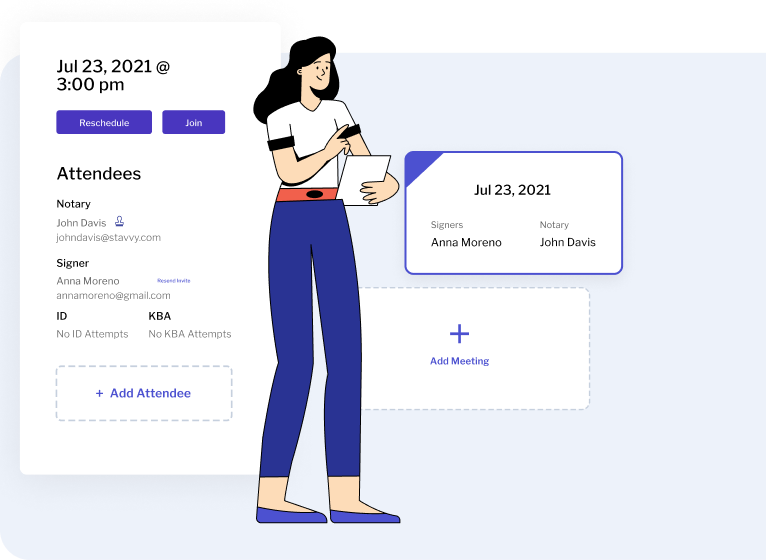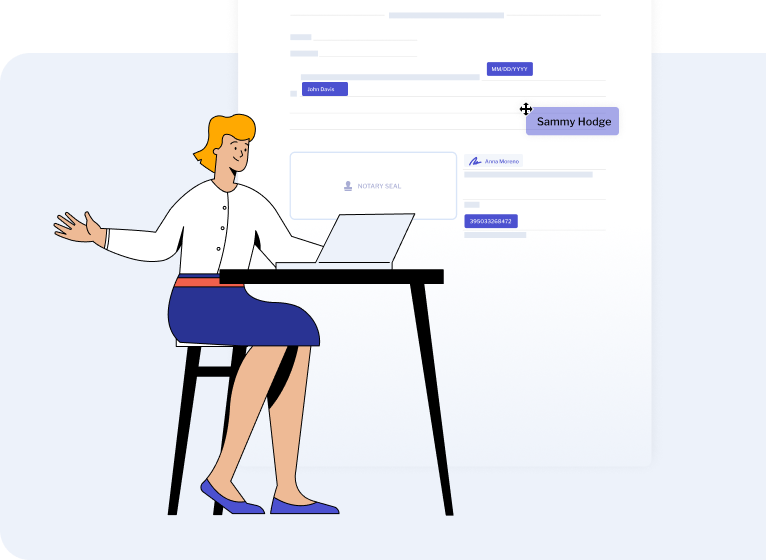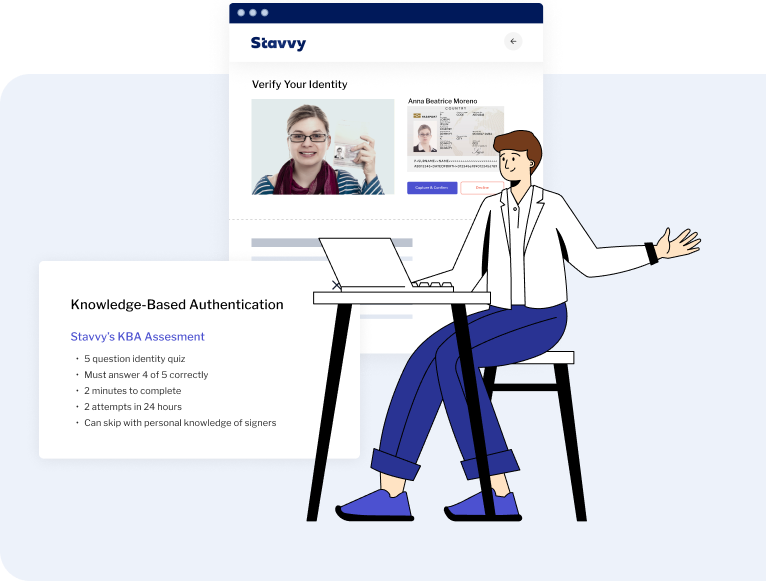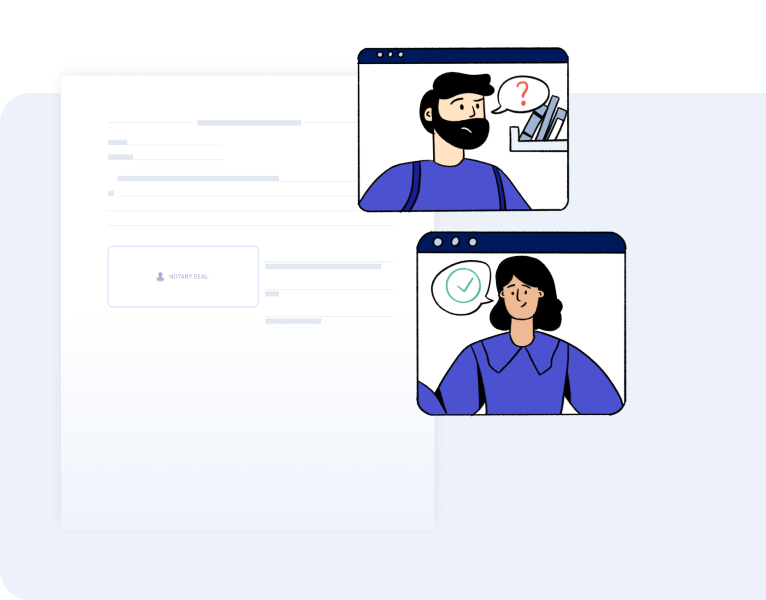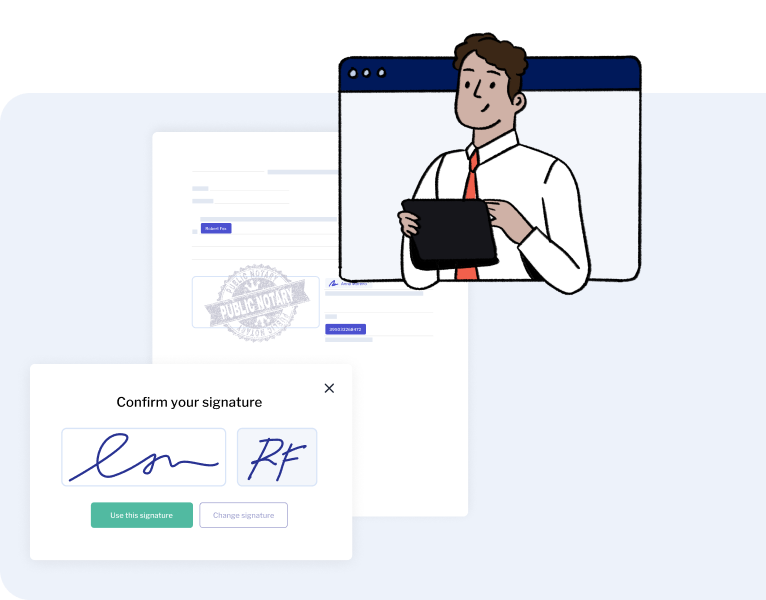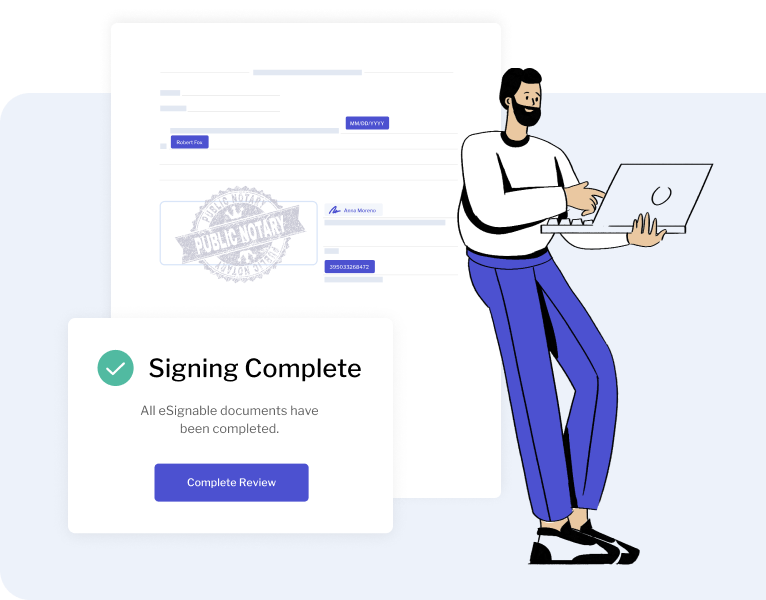 1
Use the Eligibility Engine to determine if your documents can be processed via RON, RIN, or eRecording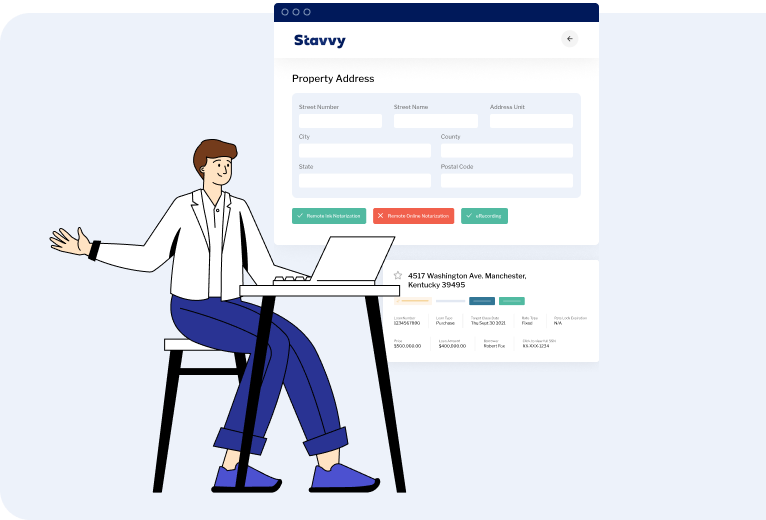 2
Establish meeting and invite signers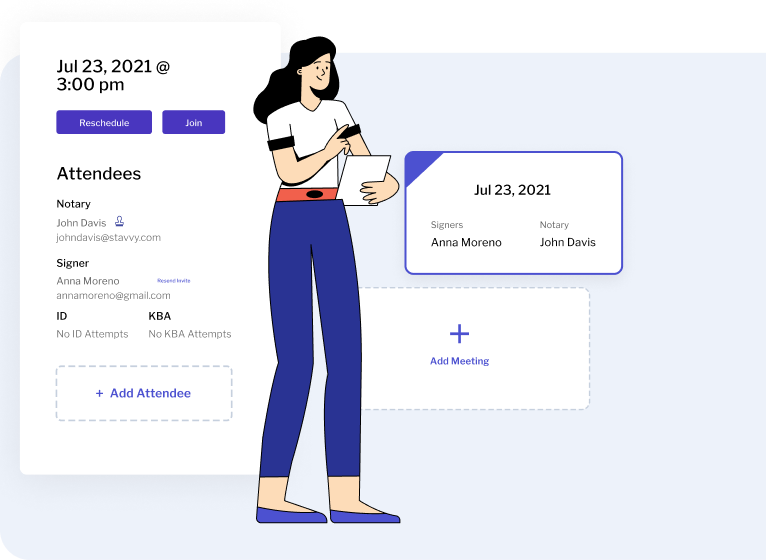 3
Prepare documents for signing. Use templates for quick preparation of frequently used documents.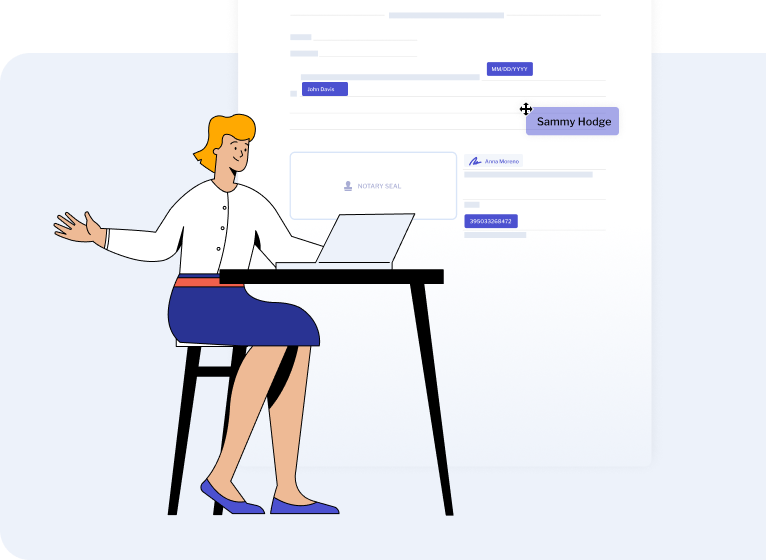 4
Once the meeting begins, verify the identity of the signers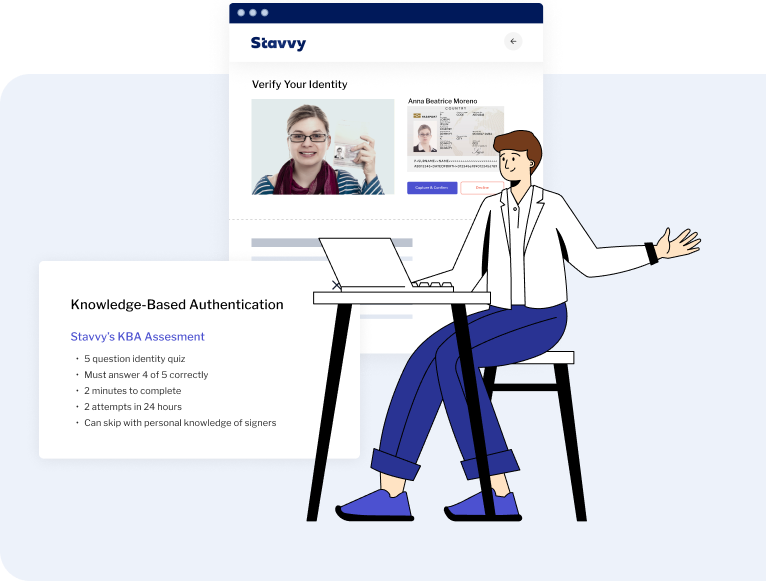 5
Answer any questions about the process or documents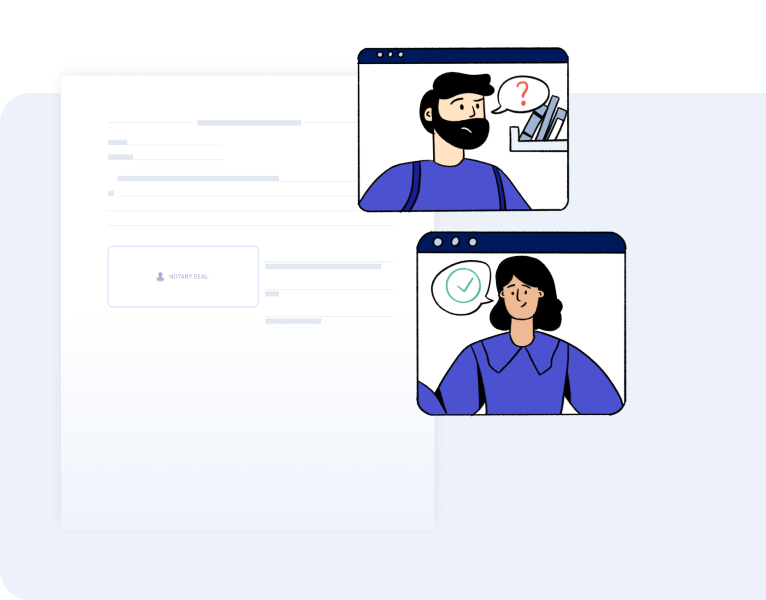 6
Monitor and execute the signing process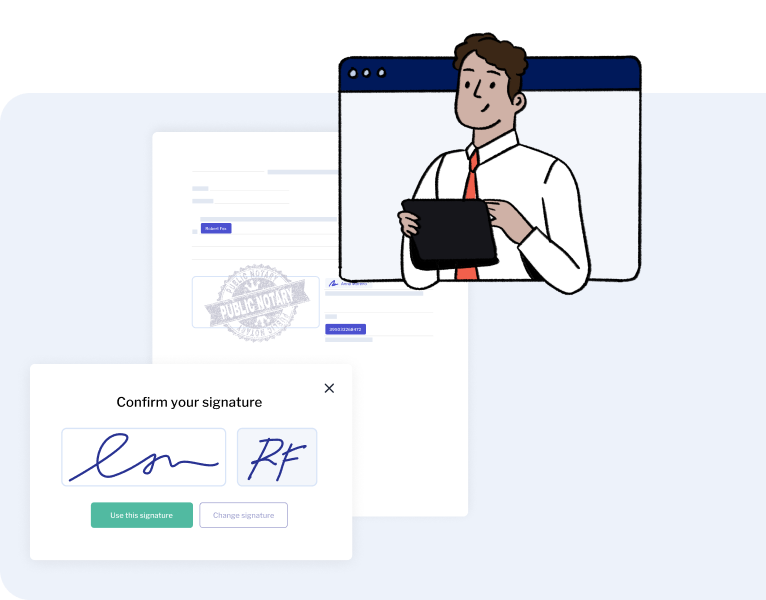 7
Record the document with your registrar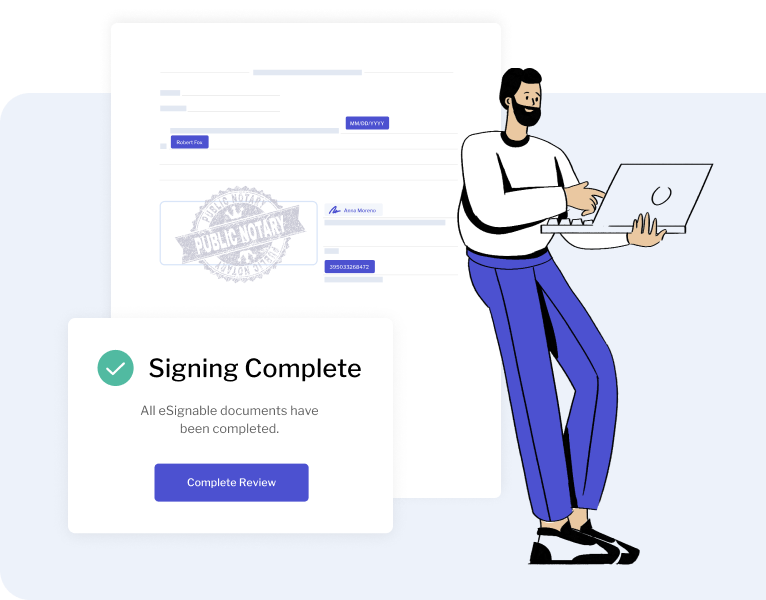 Security you can count on
A MISMO® certified solution
Conduct RON with confidence. Our software complies with MISMO® RON standards and best practices
SOC 2 compliant
We work with an independent auditor to maintain a SOC 2 Type 2 report, which objectively attests that we prioritize security and implement continuous security monitoring to safeguard our customer's data
Secure meeting invitations
Signers receive a secure link and must perform multi-factor authorization to enter the meeting
Two forms of identity authentication
Our ID validation and knowledge-based security questions help to ensure the identity of your meeting attendees
Certified post-closing documents
Post-closing documents are tamper-sealed to preserve their integrity, and the accompanying audit trail provides related details
Notary identity verification
When electronic notarization is performed in Stavvy, every state-commissioned online notary seal is backed by a secure cryptographic certificate
A MISMO® certified solution
Conduct RON with confidence. Our software complies with MISMO® RON standards and best practices
SOC 2 compliant
We work with an independent auditor to maintain a SOC 2 Type 2 report, which objectively certifies our controls to ensure the continuous security of our customers' data
Secure meeting invitations
Signers receive a secure link and must perform multi-factor authorization to enter the meeting
Two forms of identity authentication
Our ID validation and knowledge-based security questions help to ensure the identity of your meeting attendees
Certified post-closing documents
Post-closing documents are tamper-sealed to preserve their integrity, and the accompanying audit trail provides related details
Notary identity verification
When electronic notarization is performed in Stavvy, every state-commissioned online notary seal is backed by a secure cryptographic certificate