ERECORDING SOFTWARE
Save time and offer a better experience with eRecording
eRecording helps you go from real estate closing to recorded property documents in minutes. Increase operational efficiency, improve security, and gain transactional visibility with Stavvy's eRecording integration with Simplifile®.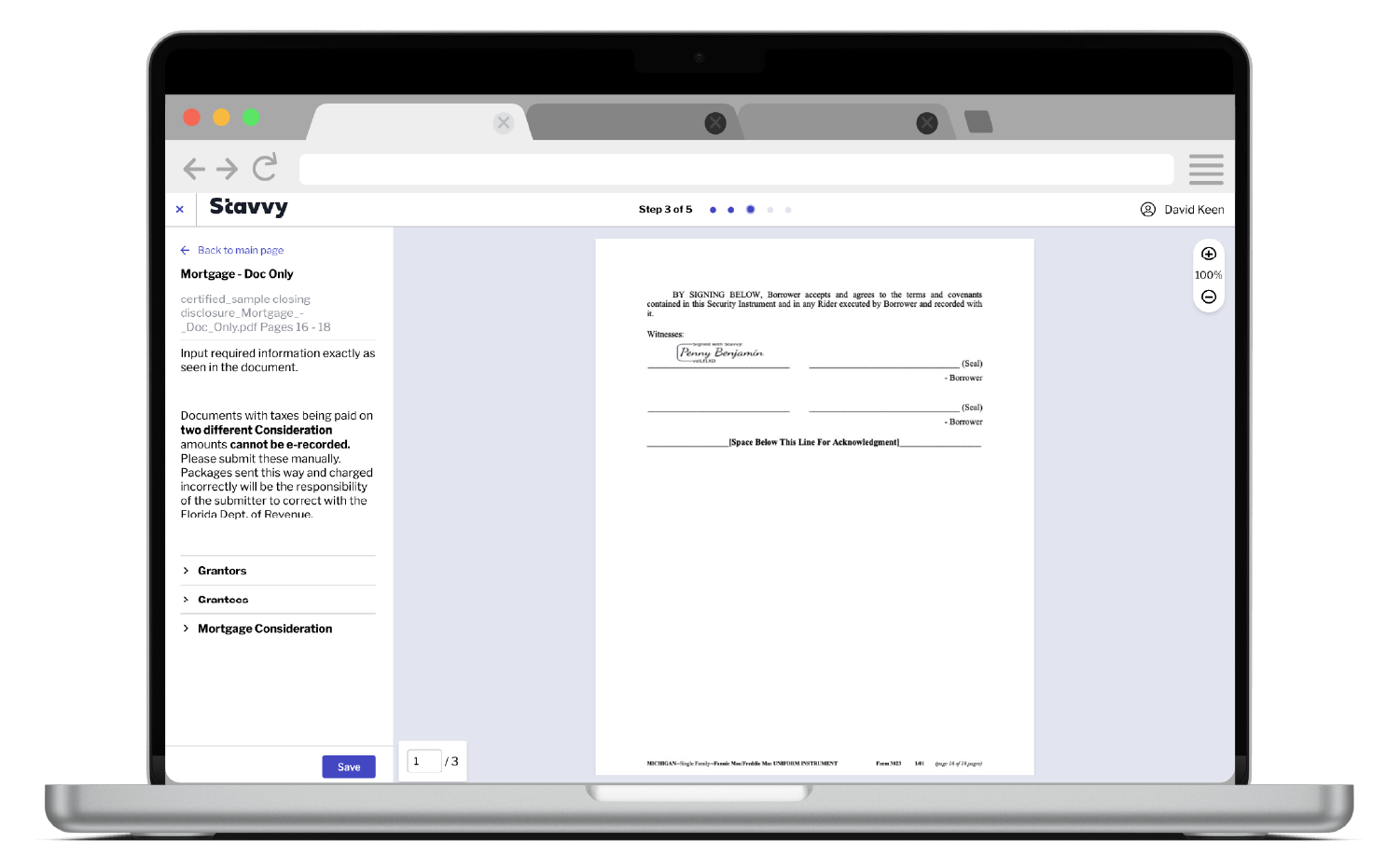 Maximize efficiency and save money with eRecording
Determine eRecording eligibility, prepare your eRecording package, verify, and submit with ease. Stavvy's streamlined eRecording integration can save you time, increase security, and eliminate the costs associated with shipping physical documents.
Do more in less time
Use eRecording to get real estate property documents recorded at the county or municipal clerk's office quickly.
Offer faster response times
With our Simplifile® eRecording integration, you can see if your closing documents are approved or require changes in real time. No more week-long waits or redos.
Keep tabs on real estate transactions
Stavvy allows all closing parties access to view the eRecording status of any document at any time.
Enhance security
Control the recording process and provide increased security against document alteration or theft. Electronic original documents cannot be changed or altered after submission.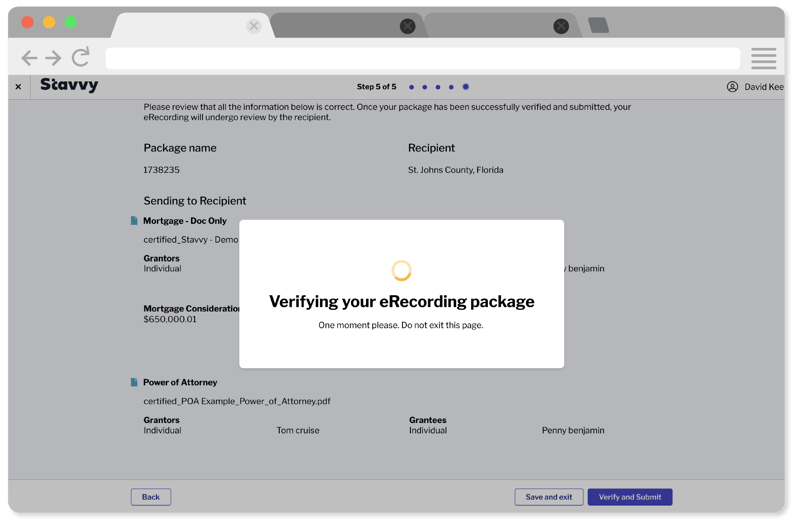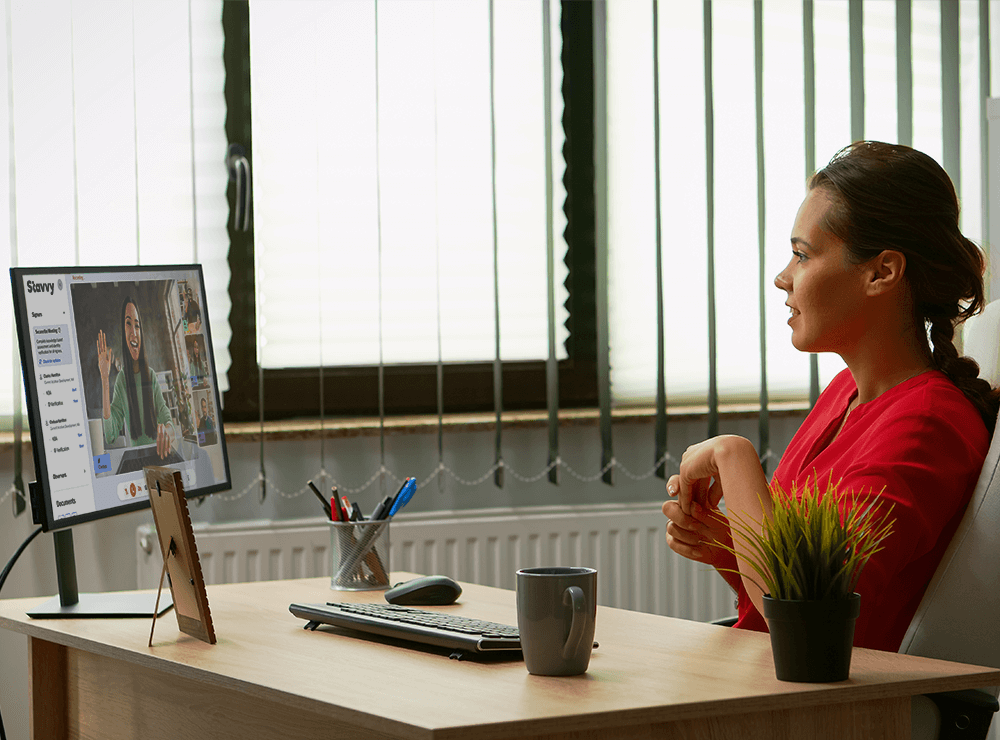 A PERFECT PAIRING
Optimize your eClosing experience with eRecording
Maximize efficiency and save time
Streamline the entire eClosing from signing to recording
Offer a one-stop eClosing experience
SIMPLE ERECORDING PROCESS
Easily add eRecording to your eClosing process
Identify eRecording eligibility with Stavvy's Eligibility Engine and close transaction
Prepare eRecording package
Verify information and submit
Integrate with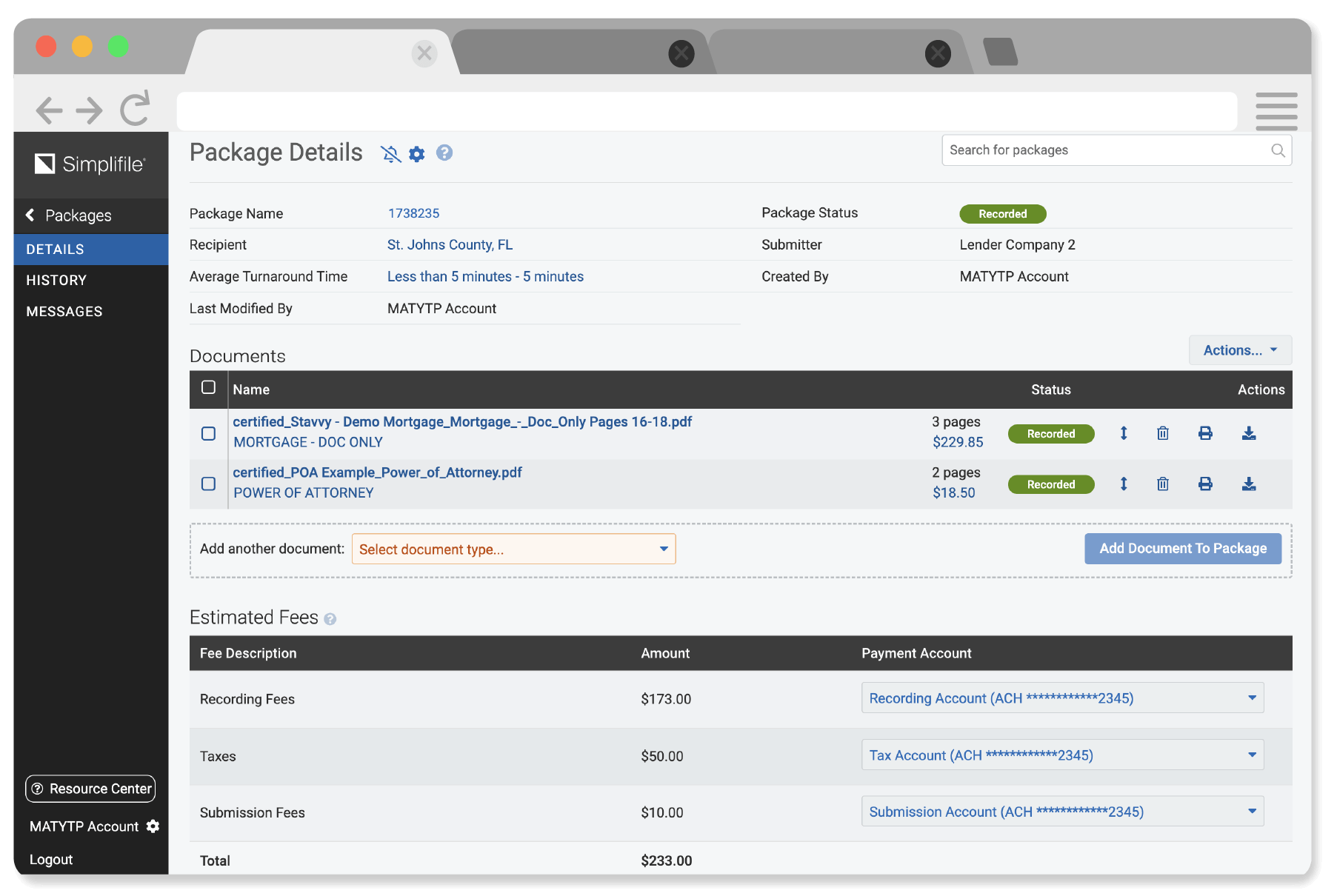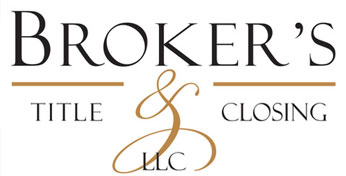 MISMO® certified solution
The Stavvy platform meets MISMO RON standards and best practices, so you can eSign with confidence.

SOC2 Compliant
Stavvy maintains a SOC 2 Type 2 audit report to demonstrate our commitment to protecting the confidentiality, integrity, and availability of customer data.
Save time and drive efficiency with eRecording